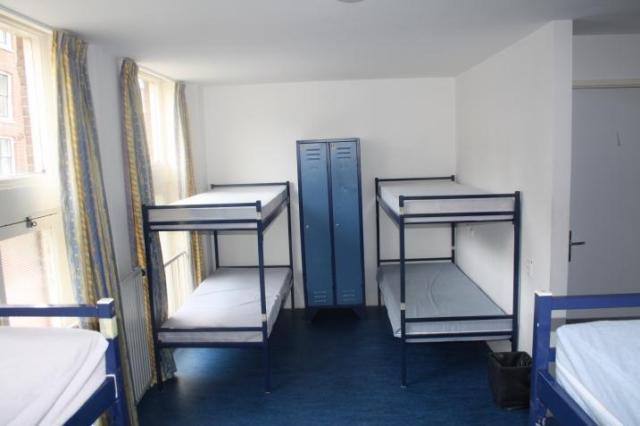 The world's worst hostel, offering dirty rooms, without water or towels, where an overnight stay costs 25 euro is the Hans Brinker Budget Hotel in Amsterdam.

The whole story about the worst hostel was devised in cooperation with a marketing agency.
The Hostel is known for its ads with slogans like: "Couldn't be worse but we'll do our best!" or "Now we offer beds in every room!" The management explains the lack of water in the rooms as their wish to protect the environment and reduce water consumption, and they advise guests to make do without towels by drying themselves with curtains, so both water and towels will be saved to the great benefit of the environment.
Also, the hostel's website warns guests that they are staying at their own risk, and the hostel will not accept liability if guests have a nervous breakdown, get food poisoning, etc.
The reverse psychology marketing strategy has obviously paid off, since all of the 127 rooms are usually booked. Visitors are mostly younger people from all over the world. Besides these guests, there are also those who book a room in the hostel only to take pictures but seek accommodation elsewhere.