Rank
Country
Continent
International
tourist
arrivals
(2008)
International
tourist
arrivals
(2007)
International
tourist
arrivals
(2006)
1
France
Europe
79.3 million
81.9 million
78.9 million
2
United States
North America
58.0 million
56.0 million
51.0 million
3
Spain
Europe
57.3 million
58.7 million
58.2 million
4
China
Asia
53.0 million
54.7 million
49.9 million
5
Italy
Europe
42.7 million
43.7 million
41.1 million
6
United Kingdom
Europe
30.2 million
30.9 million
30.7 million
7
Ukraine
Europe
25.4 million
23.1 million
18.9 million
8
Turkey
Europe
25.0 million
22.2 million
18.9 million
9
Germany
Europe
24.9 million
24.4 million
23.5 million
10
Mexico
North America
22.6 million
21.4 million
21.4 million
Top 21 most visited cities by number of international tourists by selected year
City
Country
International
visitors
(in millions)
Year
Paris
France
15.6
2007
London
United Kingdom
14.8
2008
Bangkok
Thailand
10.84
2007
Singapore
Singapore
10.1
2008
New York
USA
9.5
2008
Hong Kong
China
7.94
2008
Istanbul
Turkey
7.05
2008
Dubai
United Arab Emirates
6.9
2007
Shanghai
China
6.66
2007
Rome
Italy
6.12
2007
Seoul
South Korea
4.99
2007
Barcelona
Spain
4.72
2008
Madrid
Spain
4.64
2008
Mecca
Saudi Arabia
4.5
2007
Kuala Lumpur
Malaysia
4.4
2007
Beijing
China
4.4
2007
Moscow
Russia
4.1
2008
Prague
Check Republic
4.1
2008
Athens
Greece
3.87
2007
Amsterdam
Netherlands
3.66
2008
Vienna
Austria
3.53
2008
Tourism is travel for recreational, leisure or business purposes. The World Tourism Organization defines tourists as people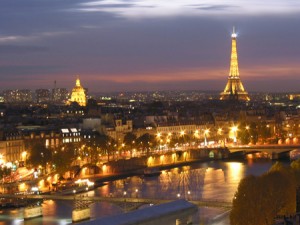 who "travel to and stay in places outside their usual environment for more than twenty-four (24) hours and not more than one consecutive year for leisure, business and other purposes not related to the exercise of an activity remunerated from within the place visited".
Wealthy people have always traveled to distant parts of the world, to see great buildings, works of art, learn new languages, experience new cultures and to taste different cuisines. Let's see what are the tourist attractions in some of the most visited cities in the world.
Paris is one of the world's leading destinations for tourists. Hosting millions of visitors a year and employing one in ten Parisians, tourism is the first pillar of the Paris economy. The most famous attractions include Notre Dame de Paris, Basilique du Sacré-Cœur, the Louvre, the Eiffel Tower, the Pompidou Centre, Musée d'Orsay, Champs-Élysées, and the Arc de Triomphe.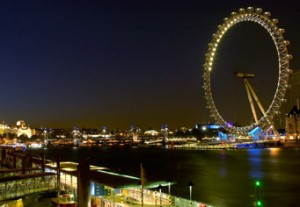 London is also one of the world's leading tourism destinations, and the city is home to an array of famous tourist attractions. Some of the tourist attractions are:
Buckingham Palace, The London Eye, Piccadilly Circus (as one of the most photographed sights in London), Tower Bridge, The Tower of London (It is over 900 years old, contains the Crown Jewels, guarded by Beefeaters, and is a World Heritage site. It is also considered by many to be the most haunted building in the world), then, Trafalgar Square and Westminster Abbey and the Palace of Westminster (including Big Ben and the Houses of Parliament). London hosts an outstanding collection of world-class museums, such as British Museum, National Gallery, National Portrait Gallery , Natural History Museum etc. Other attractions include Covent Garden, London Zoo, the Charles Dickens Museum and Madame Tussauds. There are many more attractions in the city itself, and in the surrounding areas.
London will host the 2012 Summer Olympics. This will make London the first city to hold the Olympic Games three times, having hosted the games previously in 1908 and 1948. The vast majority of events will be held in a regenerated area in East London.

Tourism in Singapore is a major industry and attracts millions of tourists each year. Its cultural attraction can be attributed to its cultural diversity that reflects its colonial history and Chinese, Malay, Indian and Arab ethnicities. It is also environmentally friendly, and maintains natural and heritage conservation programs. As English is the dominant one of its four official languages, it is generally easier for tourists to understand when speaking to the local population of the country, for example, when shopping. Transport in Singapore exhaustively covers most, if not all public venues in Singapore, which increases convenience for tourists. This includes the well-known Mass Rapid Transit** (MRT) system.
Singapore is known by many different names, all with a certain fondness to their titles, such as "Surprising Singapore", "Garden City", "Golden City" and even "Instant Asia."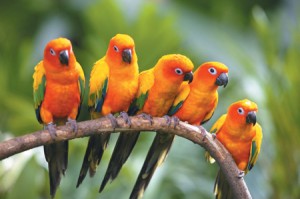 Some of tourist attractions in Singapure are: Jurong Bird Park, one of Asia Pacific's largest and most impressive bird parks, The Night Safari, as the world's first and only night zoo with over 1,200 animals of over 110 exotic species to see, The Singapore Crocodilarium, where visitors can view over 1,000 crocodiles at close proximity.
Then, there are Chinatown, Little India, Kampong Glam, Kusu Island (There is a legend wich said that a giant turtle had transformed itself into a large rock, in order to save two shipwrecked sailors – one was Malay and the other Chinese), Pulau Ubin (An island Shaped like a boomerang covered with low hills, it is currently being developed into a nature park complete with trails, shelters, camping sites, chalets, and other basic amenities).
Also, very signifant are Singapore History Museum, Chijmes (a unique blend of historical architecture and modern restoration. It offers an exciting dining, shopping, leisure, and entertainment experience), Merlion Park (home to the half-lion, half-fish sculpture, which is a national icon) and others.