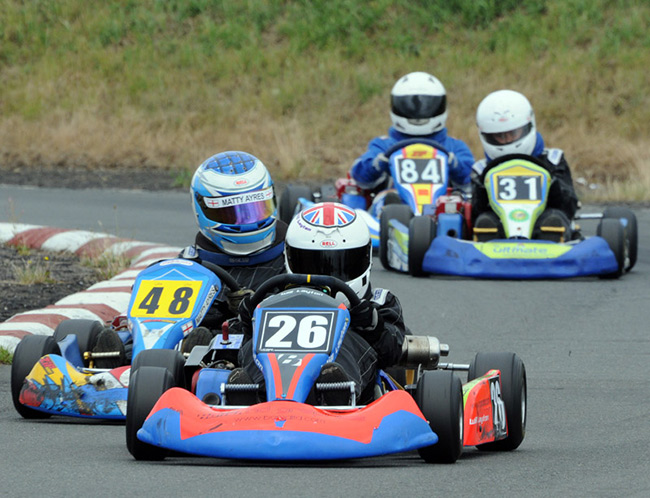 Activities can include anything from sightseeing tours of historical and cultural landmarks of the location where the event is taking place, formal dinners and parties, relaxing visits to Wellness and Spa centers, or sports activities to team building and adrenalin-pumping activities, and less ordinary games, which event participants usually have little chance of experiencing on their own.
This issue of SEEbtm Magazine will give you a few ideas for organizing non-standard activities in the city, and other equally interesting ones in rural surroundings.
City Activities
What's characteristic of cities? Cultural and historical landmarks and architecture. Never-ending rows of buildings and skyscrapers. Airports and cars. All this can come in handy when organizing a unique and unusual activity. Here's how.
* Royal Ball
A journey into the past is always interesting. Participants can feel, for a couple of hours at least, like lords and ladies at a ball organized in an impressive historical building, a city palace, castle, or a villa. If the group is not too big, costumes and ball gowns can be hired. With ball music and dance instructors teaching them the steps danced long ago, participants will enjoy themselves and feel like they are in a fairy tale. A complimentary ball-mask keepsake, bearing the name and date of the event, will add the finishing touch to an unforgettable evening.
* Knights' Tournament
In cities that have remnants of medieval fortresses or a similarly suitable location, event participants can return to the days of chivalry and take part in a knights' tournament. The appearance and wardrobe of some of the participants can be adjusted to the occasion with costumes, medieval equipment, shields, improvised weapons, banners and other heraldic symbols. Participants can watch simulated jousting of costumed and decorated knights or can learn and try some knightly skills on their own. They can take part in the sack race, the long jump, stone throwing, the high jump, arm wrestling, and tug of war.
* Conquest Games in Deserted Buildings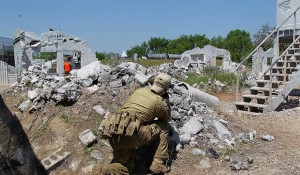 An activity that inevitably gets the adrenalin going and makes participants work together and develop mutual trust while having great fun is paintball. A group is divided into two teams whose aim is to try and conquer the other team's flag while defending their own. This game can be played either indoors or outdoors. In urban environments, the adjusted inside of a deserted building can be a perfect setting for paintball. The players try to eliminate members of the opposite team by "shooting" them with balls of paint from a paintball rifle.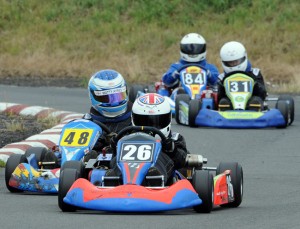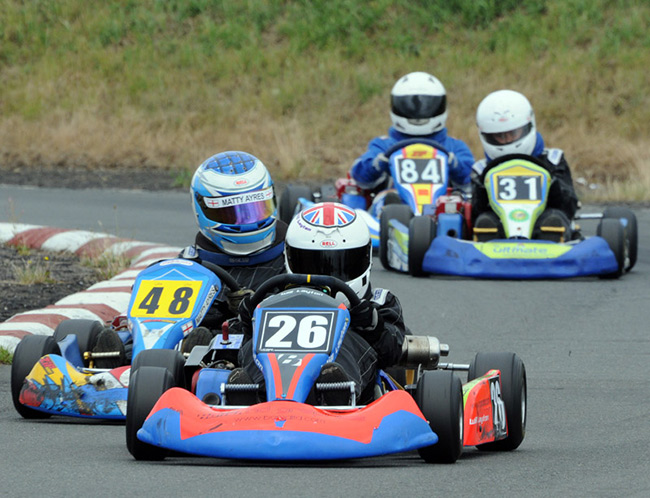 * Step on the Gas
A fast and fun karting drive is another sure way to boost adrenalin levels and keep spirits high. Professional karting circuits will take care of everything, from organizing and carrying out the kart race, to the cup-awarding ceremony, complete with spurting champagne, just like at the Formula 1 races.
* Become a Pilot for a Day
If you really want to organize an unforgettable experience for your event participants, there are pilot training schools offering a one-on-one flight experience with an instructor. The novice pilot first undergoes theoretic instruction, which gets him acquainted with the basic theory of flying, flight commands, navigation procedures,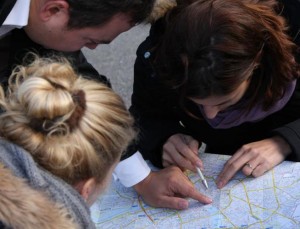 meteorological data etc. After that, the participant gets in the pilot's seat and flies the plane together with the pilot instructor. The whole experience is made complete by the pilot's diploma awarded after the flight (fake, of course, but bound to get a smile out of the participant who receives it.)
* Orienteering
Orienteering is a sport that puts the competitors' orientation abilities to the test. Their task is to find a series of checkpoints on a terrain in as little time as possible with the help of a marked map and compass. Usually the sequence in which the checkpoints should be found is also given, although some competitions allow the competitors to choose the order in which they look for the checkpoints. Besides being an ideal outdoor pastime, this activity can be organized in urban surroundings, around city streets and buildings.

Activities for Rural Environments
* Camping around a Fire
There is nothing that spells freedom like sleeping under the open skies. In areas where camping is allowed, tents can be set up, a camp fire lit, potatoes roasted on the hot ashes, and guitar-playing is sure to follow. Setting up camp and lighting the campfire are activities that everyone can take part in as team building and recreational activities. With the beautiful sounds of nature and the view changing with every hour of the ebbing day, only the sky is the limit for this unforgettable experience.
* Treasury Hunt
Nature provides a great environment for discovering ourselves and the things that surround us. A treasure hunt has always had its charm, not only for the true gold diggers of the "gold rush" era but for everyone taking part in this type of game. A group is given a lead and a set of problems to be resolved in order to find the next mark that will lead them to the goal – the "buried treasure". The problems the participants have to resolve to get to the following mark can be something from their area of expertise or profession or can be typical questions from a seminar they have attended. Of course, they can also be simply entertaining in character or problems whose solving requires basic orientation skills or knowledge of natural laws.
* Village Arts and Crafts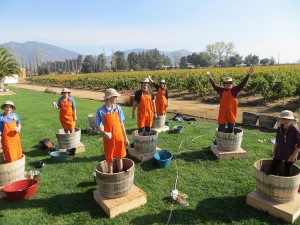 A particularly interesting trend in activities organized in rural areas is creating an authentic experience through learning about and taking part in old arts and crafts and local customs and traditions.
Nothing tastes so good as freshly picked fruit. City dwellers rarely get the chance to do that so working in vineyards, orchards, and gardens, picking fruit and vegetables and then enjoying the fruit of their labors is a perfect experience. People become aware of the process, work, and effort required to bring fresh fruit to their table and they enjoy eating fresh, healthy, organic food to boot.
Arts and crafts are usually characterized by folk handiwork and the use of traditional techniques. A group can be taken to a village household or an old crafts workshop, where locals will introduce them to the secrets and skills of an old trade. Then the members of the group can try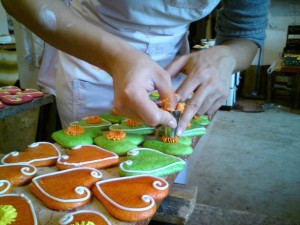 their hand making things with the help and instruction of the villagers. Taking part in these activities allows participants to experience first hand local customs and culture and to show their creativity and skillfulness, maybe even discover a talent for a certain technique or art form.
These activities can involve various traditional techniques like pottery, straw painting, and making souvenirs out of straw, making items from home-made felt, making artifacts in wood or stone or "licider" cakes for which dough is kneaded and baked and then decorated and painted with figures of dolls, hearts, and knights on horseback.
Those who took part in making these items will take handiwork home as keepsakes, along with plenty of ideas and a truly authentic experience.
The possibilities are endless, and the ones we have listed here are only a few of them. It's simply of matter of turning to tradition and customs, local crafts, natural riches, and keeping a creative and open-minded approach to new experiences.