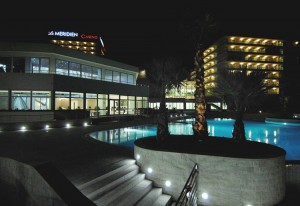 Set on the beachfront, Le Meridien Lav hotel was designed to accentuate qualities indigenous to the Dalmatian region, creating a unique and balanced relationship with the surrounding seaside environment and culture. This feeling has been extended to every part of the hotel.
381 guest rooms and suites frame panoramic views of crystal seas overlooking Split and the surrounding idyllic islands. 7 restaurants and bars allow you to explore innovative pairings of flavours and aromas. With 2,500 m² of state of the art meeting space, an exclusive and private Marina with 80 berths for yachts from 8-40metres, the facilities at Le Meridien Lav are a true example of understated luxury.
CONFERENCE
With a wide range of services and subtle gestures, Le Meridien Lav will help you discover the pleasure of doing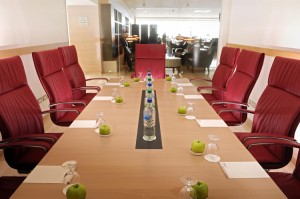 business on the seaside, on the Croatian coast.
The hotel offers approximately 2,500 m² of dedicated conference space on one level including a 750 m² Grand Ballroom and large exhibition area with natural lighting, views over the Adriatic Sea and an outdoor terrace of equal size. With eight additional meeting rooms, 24hr Business Centre and state of the art technology ranging from projectors, screens to Wi-Fi, resort is the natural choice for your next corporate event.
Le Meridien Lav has the expertise and creativity to engage all of your attendees. From full scale congresses and expos to intimate cocktail parties and sit-down dinners & weddings, our event and catering staff will provide a memorable experience.
With the largest conference facilities in Dalmatia and mild weather all year round, Le Meridien Lav Split offers everything you need to make your business pleasurable, meetings memorable and special events even more special. Geographical location of the hotel makes it easily accessible from all major European cities either by car or by plane.
Starwood Preferred Planner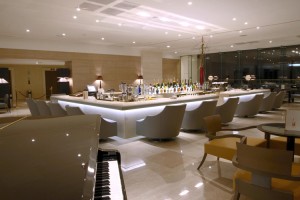 As part of the Starwood Family of hotels & resorts, Le Meridien offers a variety of innovative tools to simplify and enhance your planning process.
Book a single-day meeting for up to 50 guests by following the Starwood Meetings in a Moment SM. Create a customised Website for your event with StarGroups. Designed with your meeting planner in mind, our personalised service allows you to effortlessly create a memorable experience for each and every invitee.
Enjoy the rewards and recognitions of a Starwood Preferred Planner. Meeting planners are automatically enrolled in the Starwood Preferred Guest Programme, the most flexible and rewarding frequent guest programme in the industry. Your guests can also enrol in the programme and earn Starpoints during their stay. Starpoints can be redeemed for free stays or upgrades with us at 820+ worldwide locations, with no blackout dates on Free night Awards.
It's all about endless possibilities. Wherever there is floor space or even beach space, we can create an event for you. So take your next event to the Seaside – take it to Le Meridien Lav.