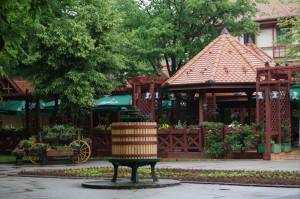 Close to Subotica the nature has created and the people of Subotica preserved and elevated the lake of Palić – 'Blue Eye of the Plain'.
On saying Palić, the first association is nature, peace and quiet, and good food. Along that lines, a must see place for every visitor is certainly Elitte Palić with its facilities, which are, we can proudly say, the pioneers of tourism in Palić. This year Elitte Palić celebrates 150 years of hotel Park which has preserved its original designation to date. The foundations of this hotel were laid down far back in 1860.
The accommodation facilities – garni hotel Park **** and dependence Jezero **** (4-star category) are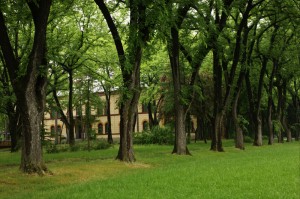 situated only 50m far from the shore, in the shade of ancient trees in a protected park of nature. These facilities are protected sites of nature. They have preserved their authenticity and air of ancient times adjusted to modern hotelier requirements. Apart from the standard offer, there is also a mini-spa centre with sauna and various massages (relax, sports, Tibetan..).
Guests are served food at the restaurant Mala gostiona, which bears a proud title of culinary centre Palić. There are the national and international cuisines offering local specialties and over 80 wine varieties from the best domestic and international vineyards.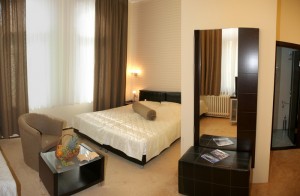 At the very lake shore, there is a specialized fish restaurant Riblja čarda. In addition to an exquisite cuisine offering fresh water fish and seafood, the restaurant features a standard offer of wine varieties from the famous vineyards in Serbia, Hungary, France, Italy, Macedonia, Croatia as well as the famous brandies such as pear, apricot, apple, and quince.
On the upper floor of the restaurant Mala gostiona, there is a congress service containing five fully-equipped halls suitable for seminars, symposiums, congresses and all other meetings.
Apart from renting halls and required technical equipment, the congress service also provides services in the full logistic support for the event organization in all stages (activities in the course of event preparation, the support in the course of the event, as well as all other necessary activities following the event).
Unique architecture, sports facilities, granges, cycling or cab ride, sailing, the ZOO, numerous events, kind hosts – all that Palić is made of.
Enjoy listening to silence…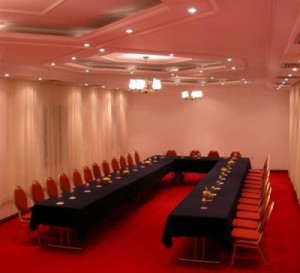 Garni hotel Park **** (rooms: 38, beds: 54, max. capacity: 71 people)
Dependence Jezero **** (rooms: 28, beds: 60, max. capacity: 69 people)
Restaurant Mala gostiona, restaurant hall 280 seats + outside 350 seats
Restaurant Riblja čarda, restaurant hall 45 seats + outside 120 seats
Congress halls: Paligo Palus + Kosta Medaković (200 seats, cinematic), Vermeš (100 seats, cinematic), Lovački salon (15 seats – conference round table), Elitte salon (15 seats, cinematic).