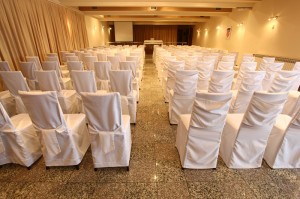 The Bunčić Hotel is located practically in the center of the town of Vrbovec, on a major road that connects the capital with Koprivnica and Bjelovar. Zagreb is only 40 kilometers away, and good and fast communication with the city center or with the Pleso airport is guaranteed by the proximity of the A4 highway (Zagreb-Sv. Helena-Varaždin).
If you are looking for a venue to organize a congress, seminar, lecture, sports training, wedding, or simply a meeting with business partners and associates, this is the ideal place for you.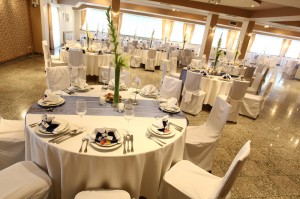 The hotel offers the possibility of organizing small or large gatherings in halls of required seating capacity, depending on your needs and wishes.
In order to make your stay here as comfortable as possible, we can offer you 3-star rooms equipped with a mini bar, TV, twc, wireless Internet connection and air-conditioning.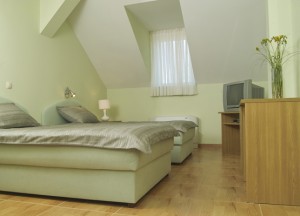 The young and professional team in this family hotel, imaginatively decorated interior, and a rich culinary offer represent an ideal mixture of the traditional and the contemporary.
With their advice and suggestions our experienced staff will do everything to help you in planning down to the smallest details. You can leave the complete organization to them with full confidence – whether it be for a business lunch or an event with several hundred participants.