Palace Hotel Zagreb opened its doors in 1907 as the first official hotel in Zagreb.
In addition to the four-star category, the Palace Hotel, with its long-standing history and tradition, is the first hotel in Zagreb that is also owns the Hotel Heritage category. The hotel is a former Schlessinger Palace, located in the strict center of the city, not far from the main
city square and the important historical and tourist attractions of Zagreb. Its appearance and style make it one of rare examples of neo rococo style. Since then the hotel has been upgraded and adapted several times and technically improved so that now rooms are a blend of modern technology and an Art Nouveau style of the 19th century in which the hotel was built.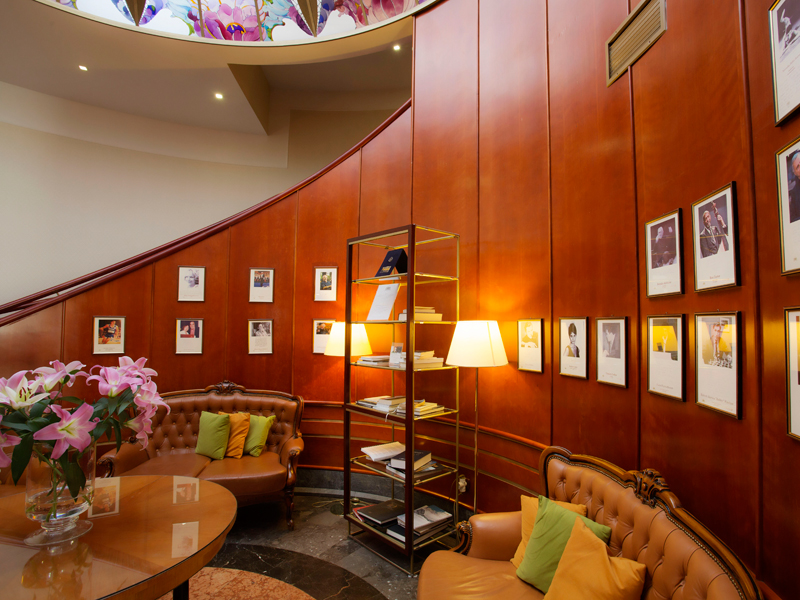 The hotel offers 122 enchanting rooms adored by Sophia Loren, Bobby Fischer, Orson Welles and many other famous domestic and foreign people. Besides that hotel owns a "Sustainable Hotel" certificate, at 2017, the Palace hotel has planned and executed modernization of hotel meeting halls and the installation of heat pumps for the purpose of steering towards sustainable business and therefore ensured energy sustainability and ecological acceptability. During these construction works, a unique time capsule from the late 19th century was discovered, whose contents are exposed in the lobby of the hotel. The capsule contained a charter that attests the reign of Emperor Franjo Josip and Ban Khuen-Héderváry, price list of goods and services of the investor and the contractors, as well as the blessing for the building and all the people who will live there. In addition to the textual content, the original newspaper "Obzor" was found in the capsule, printed on May 30, 1891, the newspaper "Agramer Zeitung" and the kreuzers of Emperor Franjo Josip I.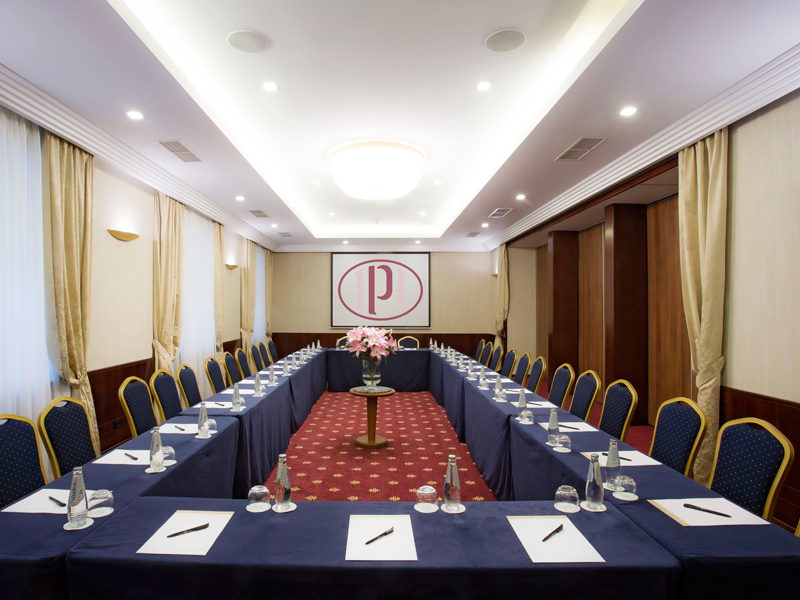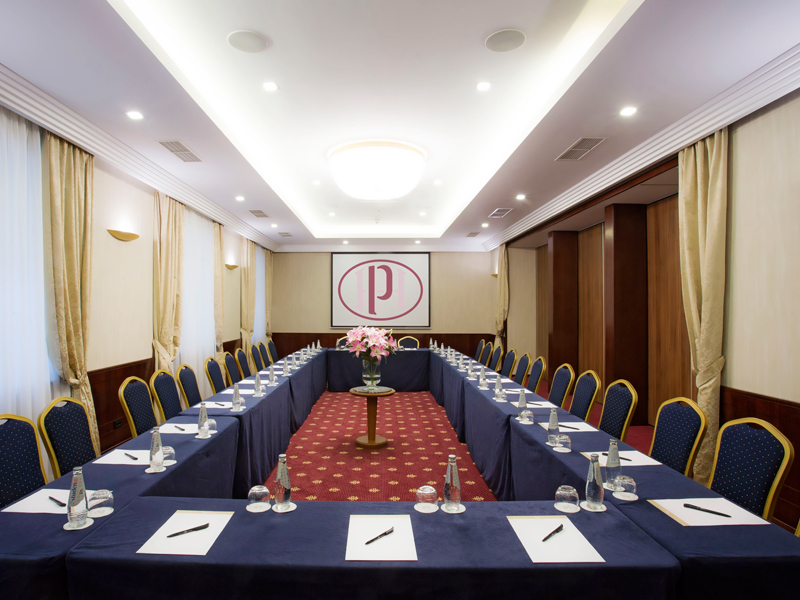 Apart from tourist attractions lovers, Palace Hotel Zagreb is also often the destination of business guests and can also boast of its excellent conference offer. The Palace Hotel's conference rooms are modernly equipped and arranged for business meetings, seminars and presentations. The hotel has five wonderful newly renovated halls, from which the Academia 1, Academia 2 and Lenuci halls make the perfect venue for organizing smaller gatherings of up to seventy people, and the Strossmayer and Zrinski halls are perfect for larger events for up to 150 people. They can also be used to prepare various celebrations, weddings and parties.
Superior technical equipment as well as beautiful decorations will make your event go just
as you have imagined.