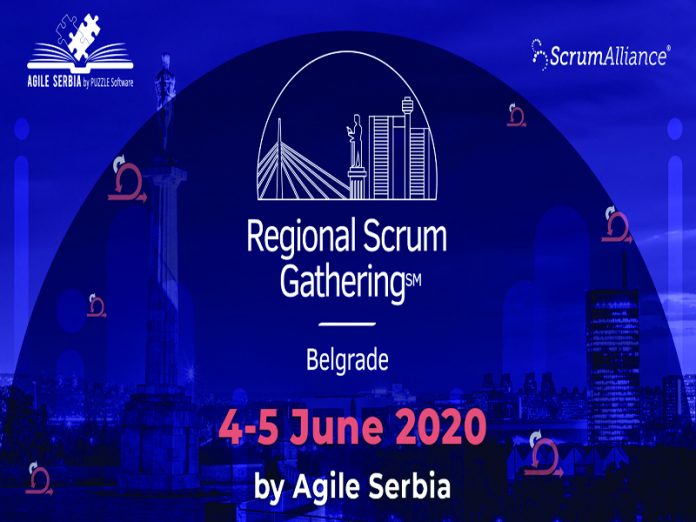 Agile Serbia

proudly invites you to Regional Scrum Gathering Belgrade 2020!
Belgrade is honored to host this event, that will take place on the 4th-5th of June 2020. As the largest organized Agile event in this Region so far, Regional Scrum Gathering Belgrade 2020 will bring together numerous Agile and IT professionals, companies, organizations from Serbia and other European countries.
The motto under which the participants will gather is "The Confluence of Agile & IT Future". For the first time, an event of this format will be organized in Southeastern Europe, gathering more than 850 attendees and more than 40 speakers.
The event will take place at the BelExpo center on the four different scenes, the Main, Agile, Development and Workshop. This year, the Keynote speakers will be Arie van Bennekum and Brian Marick, signatories of the Agile Manifesto.
Registrations have already started. More information about the event can be found at www.agile-serbia.rs. Agile Serbia and team members welcome you to the biggest event in the CEE region!