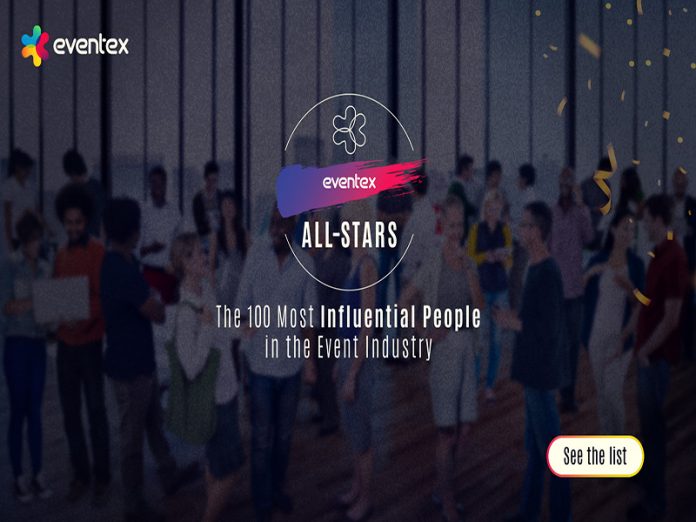 Eventex Awards just released a new addition to their All-stars Index – The 100 Most Influential People in The Event Industry.
The list features the 100 people who have influenced the event industry the most with their creativity, vision and capacity for innovation, as voted by the public. Going onward, it is to be updated annually.
"This list aims to recognize the driving force behind the event industry – its people! The visionaries, innovators, trend-setters and luminaries, everyone that pushes the industry forward and makes the events world more vibrant, exciting and awe-inspiring", explains Ovanes Ovanessian, Co-founder of Eventex Awards.
476 event industry professionals were nominated by the public for a chance to make it to the top 100. The final list was decided again via public voting, powered by the awards management platform Evalato where everyone had the opportunity to vote for up to 10 nominees. Over 4200 people voted for the people they consider most influential – the ones that got the most votes were included in the prestigious top 100 list in alphabetical order.
You can see The 100 Most Influential People in The Event Industry here: https://eventex.co/all-stars/people/