Restaurant Ambar is the biggest guard of the best Balkan values! It is located on a banks of river Sava in Belgrade Beton Hall.
In it's moder design, Ambar saves all the best that Balkan hospitality and gastronomy can offer. To its guests it offers possibility to taste some of the best traditional Balkan dishes served in a concept of sharing and small plates with some of the best Serbian rakias or enjoy modern city cocktails.
Ambar Belgrade is a perfect place for business people who want to meet Serbian tradition but in a XXI century design.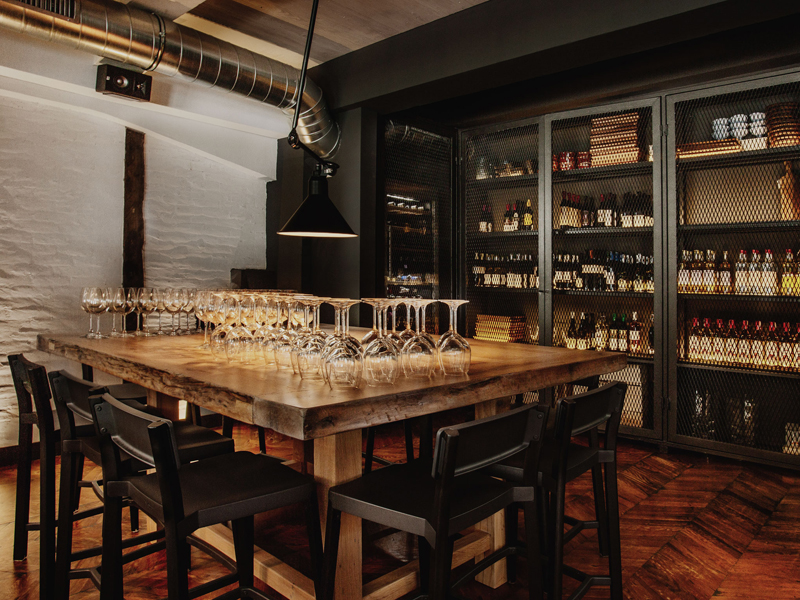 The concept of small plates is the best choice for groups as it offers you possibility of choosing many different tastes served in a center of the table so you can mix and combine your favorite dishes.
Ambar Belgrade offers to the event organizers a private vine room that is perfect place for up to 12 guests in which they can make a business meeting or we can organize a presentation and wine or rakija tasting.