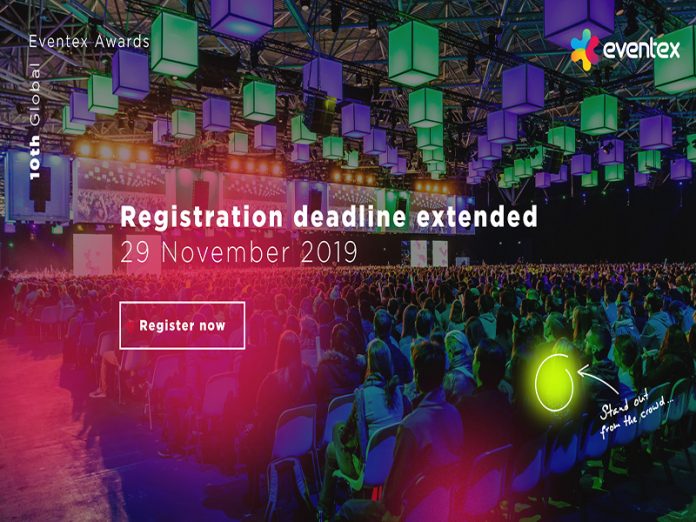 The registration for

Eventex Awards 2020

will continue until the 29th of November 2019 due to a high volume of requests for a deadline extension.
Respectively, the entry submission deadline is extended until the 20th of December. "We always listen to our community! Many of you wanted to enter the competition but felt the time wouldn't be enough to work on your entries – well, now you don't have to worry about this.", comments Ovanes Ovanesian, Co-founder of Eventex Awards.
There's an unprecedented interest in the anniversary edition and the competition has already broken all previous records. It has over 50% more registrations compared to last year and 10 new countries that join the biggest global event awards for the first time.
"The reason we continue to grow exponentially every year is the brand trust we've built in the industry. Everyone knows how hard we work to select the best jury and provide maximum transparency, so participants can rightfully feel tremendous satisfaction when they receive recognition for their achievements.", adds Ovanes Ovanessian.
All available special offers to enter Eventex competition are also extended until the end of the registration period. You can learn more about the awards here: https://eventex.co/