[quote_box_center]The overwhelming reasons why Hosted Buyers, exhibitors and trade visitors attend ibtm world every year is to source new business and to research the industry, whether it be to find new venues and destinations for their meetings or to learn about advances and innovation.[/quote_box_center]
Each year the exhibition unites a global community of 3,000 suppliers and 9,750 meetings and event planners in the award winning city of Barcelona and their high quality Hosted Buyer® Programme is the catalyst for over 78,000 face-to-face meetings. They also attend to participate in the dynamic Knowledge Programme.
What are some of the highlights for trade visitors at ibtm world?
First of all, to attend as a trade visitor you need to go online at www.ibtmworld.com and register to attend.  This way you will be able to fast track into the show – if you choose to show up then there is a charge to enter.  Also early registration means you can take advantage of the travel and accommodation options all online at http://www.ibtmworld.com/visit2015.
This year's ibtm world Knowledge Programme is set to motivate the industry with a series of sessions that have been lined up to challenge existing thought models and raise the bar when it comes to organizing and planning events and conferences around the globe.
In addition this year's Spanish ibtm knowledge programme will be presented in partnership with leading industry bodies including ICCA Iberia, Site and MPI Spain.
The programme combines five sessions that will build on topics including; best practices of engaging events, economic efficiency and the value of professional awards and the role they play towards improving organisations.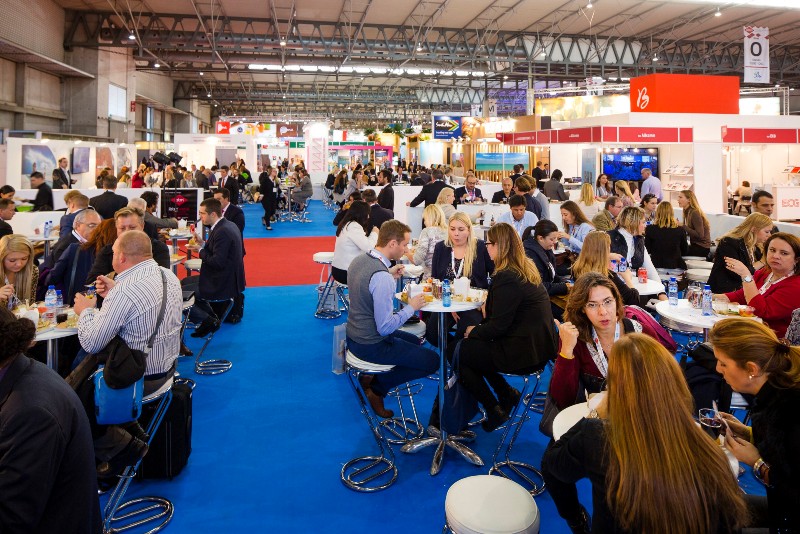 The Innovation Zone this year will have its own education sessions with live interactive presentations that are full of inspiration. A highlight will be a dedicated area for Top Ten Innovators, chosen out of sixty applicants by an independent panel of judges.
Ibtm world is, of course, as much about business as it is about networking. The official ibtm world Welcome Reception takes place onsite on Tuesday 17 November with the theme of SPORT this year.
Is there still time to attend as an exhibitor at ibtm world?
Yes – providing there is space!  If your company wants to be part of THE industry event, then make contact http://www.ibtmworld.com/exhibit/.
With over 15,500 professionals from across the globe, over 85 nationalities represented and over 3,000 global leading brands showcased, ibtm world is the best place to reach a global audience and raise your company profile worldwide.
Having listened to exhibitors' feedback, we've enhanced our appointment system to give them the opportunity to further influence their pre-scheduled appointments through mutually matched appointments.
In the past, only Hosted Buyers could select Exhibitors they wanted to meet with. Now, both Hosted Buyers and Exhibitors can select their preferences. Exhibitors can select up to 30 Hosted Buyer Preferences – buyers they specifically would like to meet at ibtm world- and will also receive pre-scheduled appointments relevant to their business needs, enabling them to benefit from access to a global network of powerful meetings industry buyers.
Exhibitors will have choice of over 4,000 Hosted Buyers who will make more than 78,000 pre-scheduled appointments during the three days of the show.
Applications at the beginning of August were 88% up on the same time last year and 47% of those qualified so far are new to the show and represent 52 countries across the globe. 72% of the new Hosted Buyers signed up to attend organise more than 5 international events per year.
Exhibitors will also have access to all sessions of the ibtm knowledge programme, as well as the Innovation Zone.
Want to be a Hosted Buyer at ibtm world?
In order to improve the experience of our Hosted Buyers, the look and feel of the HB zone has been enhanced following user testing feedback and follows the portfolio website and registration pages. Buyers will have the opportunity to view and select key knowledge sessions designed to enhance their experience, access additional online visa support documentation and submit travel change requests direct to the travel team (BCDME).
There will be two Hosted Buyer lounges on the show floor, one located next to the Knowledge Village (sponsored by Argentina) and the other in Europe close to the Hosted Buyer Management office (sponsorship TBC). Both lounges will provide a relaxing environment for buyers between appointments and offer complimentary wi-fi, refreshments and lunch.
With access to Hosted Buyer lounges for refreshments and lunch every day and a whole range of networking
events, ibtm world provides focused and dedicated opportunities that give real business advantage to their events for the coming years.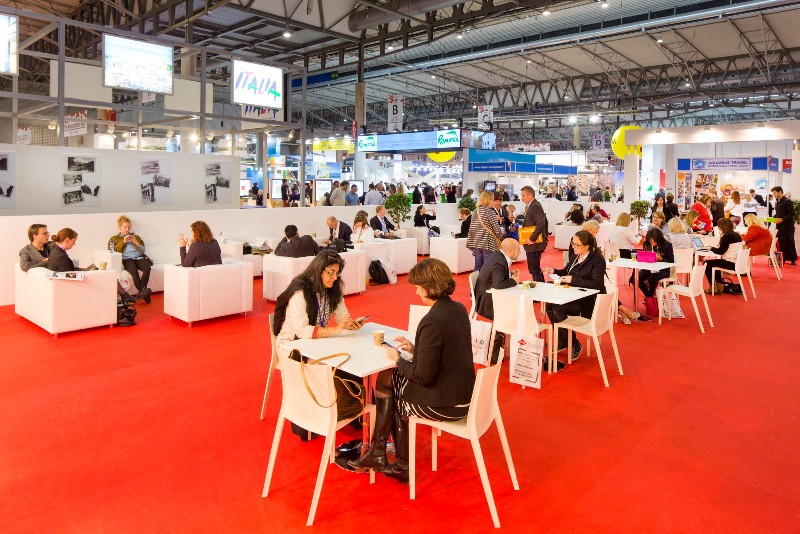 This year we welcome the largest number of new exhibitors to date – it's great news for the meetings industry to see it so buoyant.  At the same time many returning this year have extended their space to include even more partners on their stands.
Research conducted earlier this year highlighted the continual need for Corporate planners to meet and network peer to peer at the event whilst keeping up to date in all that is new. We have created a new Corporate Networking Reception in the Innovation Zone on Tuesday evening that can provide a backdrop of innovation and ideas.
Hosted Buyers will also have access to all sessions of the ibtm knowledge programme, as well as the Innovation Zone.