The archaeologists financed by the American State Department claim that the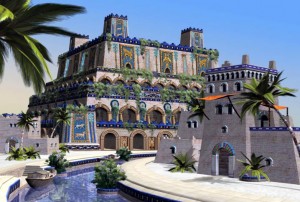 new project which has as a preservation of the historical treasure of Babylon as an objective, could return Iraq to the world tourist maps.
USD two million will be invested in the renovation of two principal structures of Babylon, and one of two museums located at the place damaged in the American invasion on Iraq in 2003 will be re-opened.
At the place where the holy city of Ur once stood, being the capital from the period of Mesopotamian civilization, the Iraqi people fight with time, thieves, forces of nature and other problems imposed by modern living. Therefore they hope that the project for renewal of Babylon will help to solve these problems, and after archaeological excavations and reconstruction, to attract as many scientists and tourists as possible.
The Hanging Gardens of Babylon are considered to be one of the Seven Wonders of the World from the ancient period.