INSPIRIUM is a new wellness center within Hotel Zlatibor Mona that will, with area of 1,200 m2 make everyone feel like in its own oasis of peace and relaxation.
Considering how much successful work Mona's wellness had so far, we could not expect to be, neither more nor less than thrilled with new one, which is opened on 1st May 2015.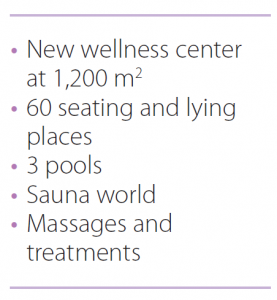 Inspirium is a name that came naturally, since Zlatibor is a destination with distinct features such as unique air, nature, and the famous wind rose (ruža vetrova), that all together represent an environment in which one simply has to be healthy, relaxed, and satisfied.
With the first step in this unique wellness starts a journey through relaxing, regeneration and better condition of a body. Pleasant fragrances, professional and kind staff, beautiful combination of colors and materials will make good impression at the beginning.
A new electronic system for going into the locker room has been installed, and with no doubt, all the valuables will be safe.
Also, metaphorically, it helps the guests to leave the care by the front door of the center. Isolated from noise, crowd and stress you will go into big beach part with 60 seating and lying places.
The inevitable vitamin cocktail in the Vital Bar and the Flute Song tea made of a mix of Zlatibor herbs and elderberry.
Depending on temperature of water that suits you, for use are available standard and 2 hot smaller pools.
Water has positive influence on our thoughts and relaxes muscles, so it isn't strange that abbreviation for SPA is Salus per Aquam – to health through water.
If you want to warm up and remove all toxins from your body, there is sauna world. Bio or Finnish sauna
for 12 or 20 persons, are the right places where negative thoughts will disappear.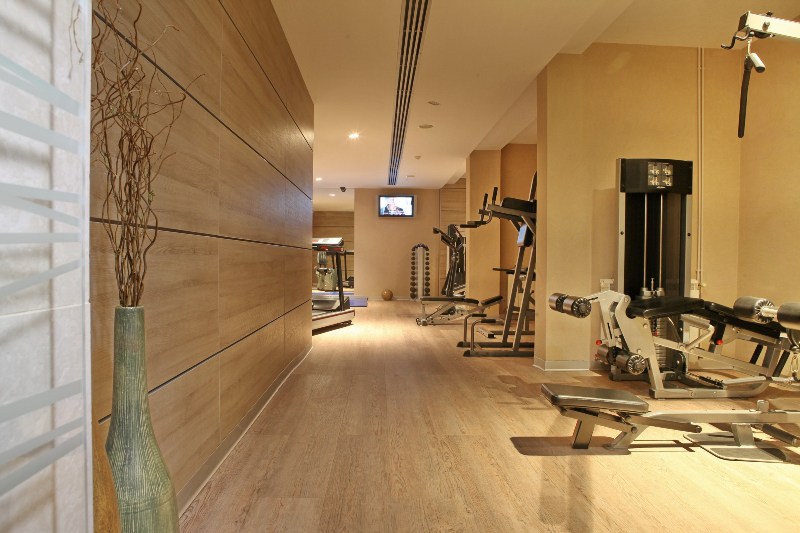 In the Finnish sauna, you can smell the characteristic pines and feel the light that shines out of the wall due to salt in the stone.
Fitness center, massages, face and body treatments, products of famous brands, will regenerate every cell of your body and feed your soul, so the crown of our wellness are treatments with special plants of Zla­tibor region that our team invented.
The many facial and body treatments at the Inspirium wellness centre use ground, hand-picked Zlatibor herbs, pure oils, goat milk, and honey; and those who remain loyal to well-known cosmetics brands can chose between Pevonia Botanica and Babor.
Your stay on Zlatibor wouldn't be complete if you don't try specialties in our restaurant Perun, where with the first bite we are sending you to the world of pleasure, good and distinguish tastes, world with a thin line between dream and reality.
Frequently a job is connected with effort, stress and uncomfortable things, but this is not the case in our place.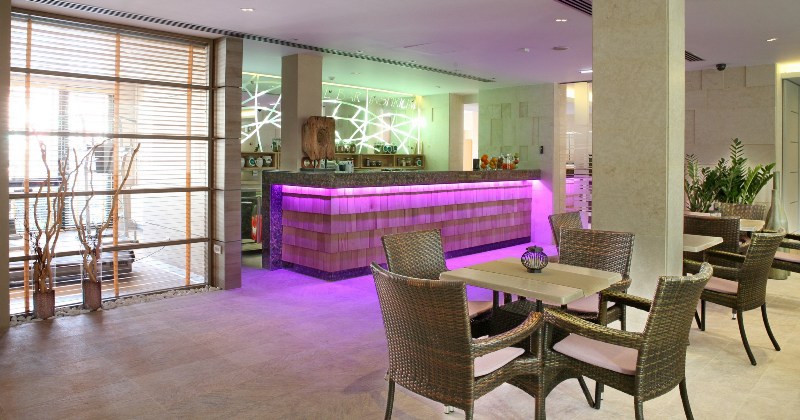 If your job leads you to us, you will have opportunity to enjoy in the big and new congress hall named KOLEDO capacity of 500 seating places, or in smaller business halls, that are equipped with latest technology that will make your work day easier.
After long walks down mountain trails or a busy day at the Koledo congress centre, the Inspirium wellness centre becomes a place where anyone can find their peace, a perfect regeneration treatment, and full body relaxation.