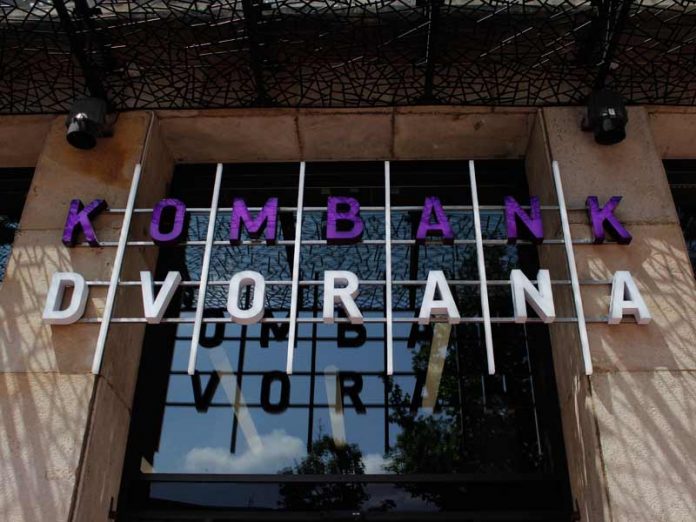 Kombank Hall (Reconstructed Hall of the House Union) is the largest congress and business center in the center of Belgrade, with decades of international, regional and domestic tradition. As a cultural protected object, Kombank Hall is a modern complex of unique architectural identity suitable for the organization of seminars, lectures, congresses and all kinds of conference events.
With a great location on Nikola Pasic Square, near public institutions and cultural and historical monuments and with a modern ambience, Kombank Hall is an ideal place where you can organize your event. Clients have at their disposal: conference space, exhibition space, modern technical performance for each event, VIP zone for cocktail, dressing room, catering services, free Internet, VR zone.
Capacities of Kombank Hall
The building has 6 halls and a total capacity of 1,900 places. The holding of congress meetings in all salons is with the appropriate technical support – congressional sounding and appropriate equipment for video presentation of the works of the participants of the events. They are of different capacities and equipped according to the latest world standards.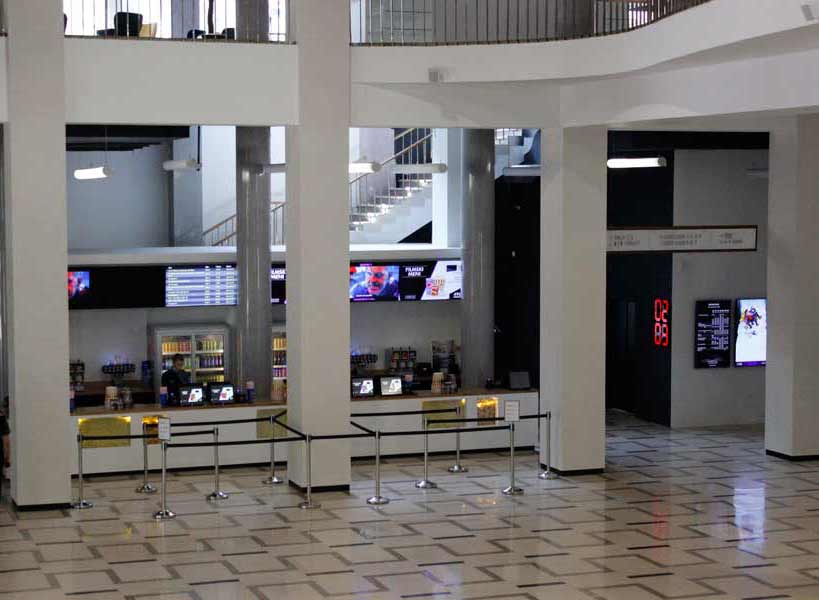 Big Hall
A large hall with a capacity of 1,380 seats is ideal for organizing large-scale events. The turning stage adapts to films, performances, concerts, operas, ballet, seminars, congresses.
With an enlarged bin of the hall there are 1,302 seats, and with a small bit of 1,380 seats. It gives visitors a special comfort.
Technical equipment:
– BARCO 32B 4K HFR
– SILVER SCREEN – Clarus XC
canvas (13 m x 6,6 m)
– Dolby CP750 Digital Cinema
Processor – JBL amps –
JBL speakers.
The hall also has three VIP apartments equipped with the highest criteria of the Raider list; ward-robes with showers and toilets, capacity of 25 persons and two wardrobe for show hosts (200 m2); make-up (20 m2).
Hall in front of the Big hall extends to 450 m2 and has two levels. It is suitable for organizing exhibitions, sengs of different types, stands, but also for pares and cocktails.
Hall 6
It is located on the first floor, with a capacity of 230 seats and has a direct connection to the hall in front of the hall 6 which is ideal for receptions and cocktails of small size.
Technical equipment:
– NEC NC1700L Laser projector
– SILVER SCREEN – Clarus XC canvas
(10 m x 4 m), new generaon
– DOLBY ATMOS 3D audio system.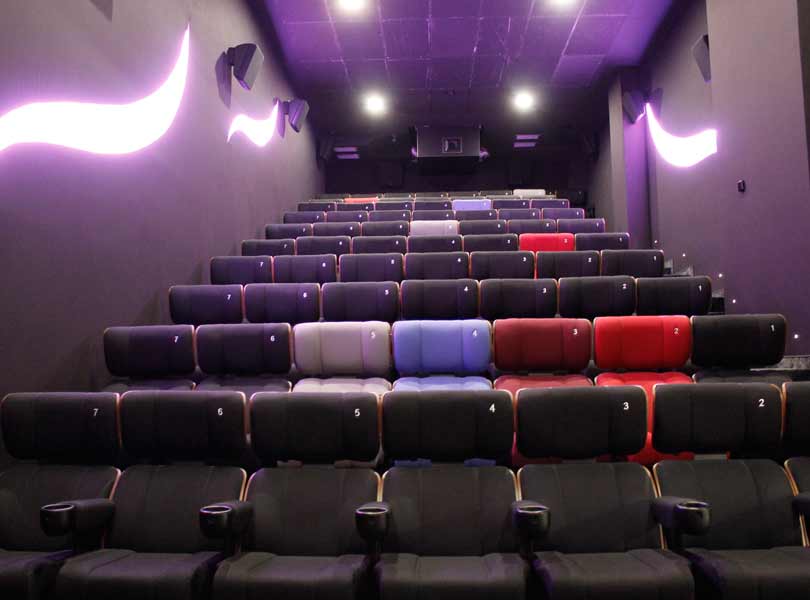 Halls 2, 3, 4 and 5
These halls are located on the ground floor and have a capacity of 50 to 78 places.
Technical equipment:
– NEC NC1201L Laser Projector
– SILVER SCREEN – Clarus XC
canvas (5 m x 2,7 m)
– Dolby CP750 Digital Cinema
Processor – JBL amps – JBL
speakers.
Catering Facilies
The Kombank Hall also has a Lounge Bar, Marshall Lounge, Caffe Bar and Jazz Bar, which are suitable for organizing receptions, coffee breaks, lunches, corporate parties or "aer work party".