Last year, the Marketing Kingdom Zagreb, presented some of the world's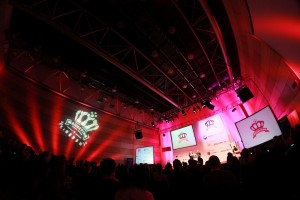 largest marketing experts, including a presentation from representatives of Facebook for the first time in Croatia.
Program of Marketing Kingdom will include interactive discussions on the latest global market trends.
Some of the topics on the Marketing Kingdom 2013 will be:
Olympic Games in London 2012: Understand, engage and inspire the world's largest audience
How to transform the whole organization into Social Enterprise
Are social networks publishers of the future?
See "behind the curtain"and create a customer for life
How to measure the impact of social media campaign
Broadcast Reversal – Brands in the hands of consumers
SoLoMo – Gain client with a perfect combination of social, local and mobile.
More information at www.thepworld.com/pevents/event/42/marketing-kingdom-zagreb-2