Jump Inn hotel, located in the heart of Belgrade, at the corner of the Karađorđeva and Koca Popovic (former Zagreb Street) street, celebrated its first birthday.
In a year of operations, Jump Inn hotel has hosted more than 12 thousand visitors from all over the world. Tourists come mainly from Europe, from Turkey and Greece, primarily, but also from Sweden, Russia, Germany, Israel, Switzerland, France….
Last year was a very successful business year and the hotel is due to quality services attracted a large number of domestic and foreign tourists and business people, contributed to the improvement of hotel deals in Belgrade and influenced the enrichment of the cultural and social life Savamala.
"When we opened Jump Inn Hotel a year ago, we wanted to create a special place to enjoy in Belgrade. We were able to impose unique design, comfort and above all, exceptional hospitality. Guest satisfaction is on first place and we stick to the highest standards in this area. This is confirmed by the guests who are continually returning. We are particularly proud that we were able to contribute to the global idea of ​​reviving Savamala and make this part of the city richer"- said Sanja Todorovic, General Manager of the hotel.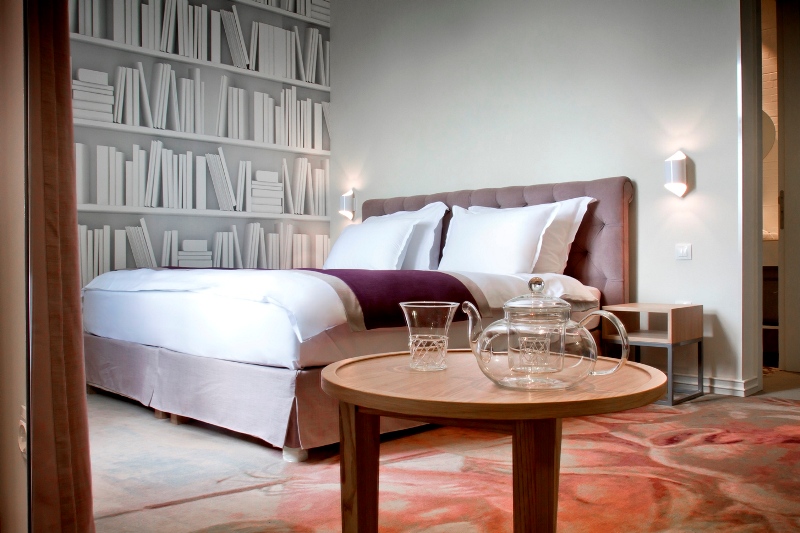 High rankings on booking accommodation online sites are confirmation of high quality and a great impression that hotel leaves on guests.
At the hotel's portal trivago.rs, Jump Inn hotel is ranked on the second place of best rated hotels in the 4 star category with a score of 90 (on a scale from 1 to 100). It is similar to other reputable portals (Tripadvisor, Booking) where Jump Inn is ranked in the top luxury hotels in Belgrade.