IMEX in Frankfurt, taking place from 19th to 21st April 2016 at Messe Frankfurt, is set to provide an experience that is flexible and tailored to fit each visitor's business needs.

Alongside new exhibitors, new educational tracks and networking opportunities dedicated to each sector of the industry, IMEX has added important new features to its distinctive Hosted Buyer programme.
Enhanced Hosted Buyer programme
New for 2016, European buyers can extend their visit to IMEX and opt in advance for a three day (two night) programme. This will allow them to spend more time at the show, giving them more time to complete their business objectives and take part in networking events and education sessions. This new option makes the programme highly flexible and is in addition to the day only and two day (one night) programmes which have become well-established over the last 13 years.
Revised group appointment timings will give hosted buyers more time to explore the show floor – the show will now open at 9.45am, with no group appointments scheduled before 11am or after 4pm.
IMEX is set to welcome more than 20 new hosted buyer groups from around the world including Germany, Poland, China, South Africa and South America, plus UNICEO – the network for corporate event decision makers. ISES (International Special Events Society) is also bringing their Global Event Summit to the show for the first time.
Buyers have a wide choice of suppliers to meet, with many established exhibitors having increased their stand space including Croatia, New Zealand, PromPeru, San Francisco and Serbia – and hotel groups – ATA Hotels, Hilton International, Preferred Hotels and Trump Hotel Collection.
[quote_box_left]
Did you know?
European buyers can extend their visit to IMEX and opt for a three day (two night) programme.
[/quote_box_left]
New destinations and venues
Demand from buyers to attend is at an all-time high with 24 new hosted buyer groups already confirmed from across Europe and the world. As always, among the 3,500 exhibitors who represent 150 countries, IMEX will feature a host of new meetings industry suppliers, destinations and venues who use the show to launch their products and services to the market.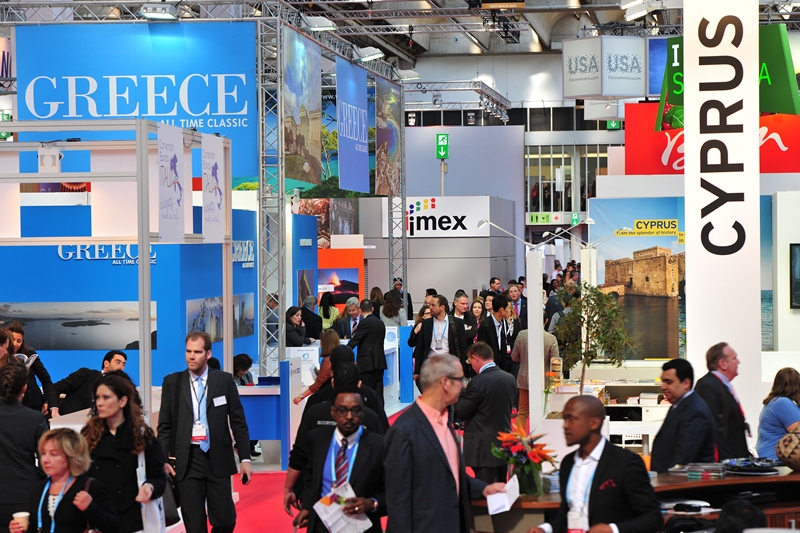 Two new themes will run throughout the show this year: 'Business + ME' focusses on personal development, CSR activities and wellbeing. New also is a track focused on the sharing economy and how it is reshaping the way we travel and do business – this will include a high level panel discussion, due to take place on Wednesday 20th April, that will debate its impact on the meetings industry. The Inspiration Hub, home to all the show floor education, will also host experts exploring personal branding, business skills, creative learning, marketing and social media, research and trends and technology. Also new for this year is a series of short and snappy talks focused on 'Trends and Future-Think'. These TED-style talks will take place at the Inspiration Hub before the show begins each day and are sponsored by Sweden.
The day prior to IMEX in Frankfurt, Monday 18th April, is now packed with high level educational activities for both buyers and suppliers including:
Exclusively Corporate @IMEX – building your personal brand
Taking place at the Villa Kennedy Hotel, this is a valuable opportunity for corporate meeting planners from around the world to gather for a tailor-made day of education and private networking.
This year's Exclusively Corporate event puts the spotlight on meeting and event planning as a career, focusing on how attendees can build their personal brand, demonstrate their value within an organisation and be more effective and efficient.
Association Day & Evening – how relevant is your association?
For professionals working for associations, organising international conferences and events, Association Day is a chance to assess how well their association is adapting in an ever-changing world. Relevancy is the focus for this year's event and the ways in which associations across the globe are tackling this issue will be explored via a tailored programme of educational sessions and peer-to-peer problem-solving workshops. Throughout the day, issues experienced by associations across all industries are discussed, giving delegates the chance to forge partnerships and make worthwhile connections. The Day concludes with the ever-popular Association Evening event at the Marriott Hotel.
Inaugural PCMA Business School in Europe – rip up the rule-book, become an "outthinker"
PCMA (Professional Convention Management Association) is bringing its prestigious Business School to Europe for the first time alongside IMEX in Frankfurt. This free of charge programme is open to all and offers executives the chance to develop core business skills and learn from an MBA level professor. Dr. Kaihan Krippendorff, renowned business strategist, consultant and best-selling author, will lead the interactive session on 'The Outthinker Playbook – Devising Disruptive Strategies', exploring how to cultivate new approaches to business thinking and adopt a fresh "outthinkers" approach in response to changes in business. The innovative class is also CMP certified.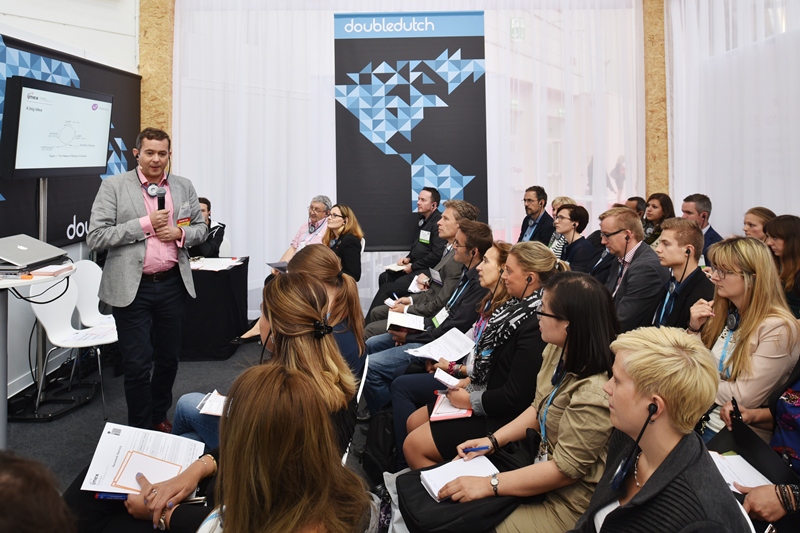 Finally, the renowned Politicians Forum brings together meetings industry leaders, representatives from government and business, professionals and academics to discuss building and sustaining a successful meetings industry.
Ray Bloom, Chairman of the IMEX Group explains: "IMEX in Frankfurt, now in its 14th year, continues to showcase the amazing diversity and innovation within our industry, with both our new and established exhibitors using the show as their main platform to launch their products, destinations and venues to the global meetings market. At the same time we are constantly evolving the show and this year will be no exception, with major investment in our hosted buyer programme ensuring that buyers have the flexibility and time that they need to make the most of the range of business and educational opportunities at the show."
Carina Bauer, CEO of IMEX Group, explains: "We continually consult with our buyers and intermediaries and have made changes to the programme this year to ensure that the show is truly tailored to their needs. We believe that both the buyers and exhibitors will benefit strongly from these. IMEX in Frankfurt promises a host of opportunities for all members of the meetings and incentive travel community. We know that there is no better way to do business or build a network of professional contacts and friends than face to face and we look forward to welcoming the world to Frankfurt this April."