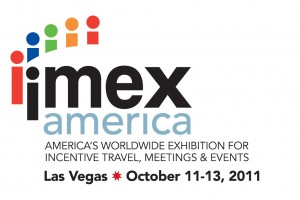 The new trade show for the worldwide meetings, events and incentive travel industry; the inaugural IMEX America takes place on October 11-13, 2011 at the Sands Expo in Las Vegas which is connected to the show's Headquarters Hotel, the Venetian/Palazzo. The show's strategic partner and premier educational provider is MPI, who will deliver a unique line-up of speakers and education for IMEX America attendees starting on "Smart Monday", October 10, 2011 with the MPI MeetDifferent Day of Education and Innovation and continuing throughout the show.
IMEX also has an exclusive partnership with the US Travel Association, the national, non-profit organization representing all components of the $704 billion US travel industry and is endorsed by DMAI and Site and has an Industry Partnership with PCMA. Other supporting IMEX America partners include: ACTE Global, ADME, AIPC, ASAE: The Center for Association Leadership, CIC, ECM, IAEE, JMIC, ICCA, IAPCO, Site, The Venetian and The Palazzo Resorts, Alan Waxler Group and the Las Vegas Convention and Visitors Authority.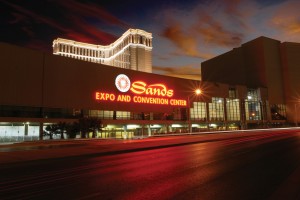 IMEX America offers a unique model of trade show, new to the U.S. market. It assures exhibitors of meeting and making business appointments on their booths with in excess of 2,000 highly qualified hosted buyers. The majority (80 per cent) of these hosted buyers comes from North America, with the balance from the rest of the world. In addition, thousands of additional U.S. buyer attendees are expected to participate from across North America. Entrance to the show and its educational program is entirely free of charge.
When the first edition of IMEX America opens its doors at the Sands Expo, Las Vegas, on Oct.11, 2011 the trade show will be the largest this year – and the biggest hosted buyer event ever in the U.S. – to address the business, networking and educational needs of the US meetings, incentive travel and events industry.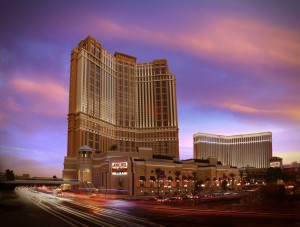 "We have spent almost two years communicating why the IMEX business model is different and precisely how and why it will benefit the meetings industry in the US. Business is at the heart of everything we do and the reason why we launched IMEX America in the first place.  We believed that the US needed a fresh trade show format and I have every confidence that IMEX America will now deliver – on business volumes, buyer quality and numbers, and exhibitor numbers and diversity," said, IMEX Chairman, Ray Bloom looking ahead to IMEX America's first day, "What is more, with the help of our strategic partner and premier education provider, MPI, our education program is second to none. With unparalleled industry support we've also been able to deliver an extraordinary 14 co-located trade association events.  I'm confident that the sum of the parts is going to be greater than the whole and I urge everyone in the meetings, events and incentive travel to come to Vegas and experience 'the IMEX effect' on their business goals for themselves."
More than 1,800 exhibitors representing 100 countries now confirmed
More than 90 live educational events confirmed
MPI announces speaker line-up for Smart Monday
Online diary and scheduling tools now live
Wild Card and TechnoHow Zone award winners announced
Forums and Meetings to Share Thought Leadership with Industry
New Industry & Association Partnerships Unveiled
Las Vegas Gives a Warm Welcome to the Industry
IMEX America Is Going Green in the Desert
"

We couldn't be more excited to see this event come to life in Las Vegas with our long-time partner, IMEX," said Bruce MacMillan, president and CEO of Meeting Professionals International (MPI). "We look forward to connecting with thousands of professionals through our innovative education programs and keynotes each day. We're confident that attendees will find inspiring ideas they can act on at the show and throughout their careers – which is exactly the remarkable professional development MPI consistently delivers."