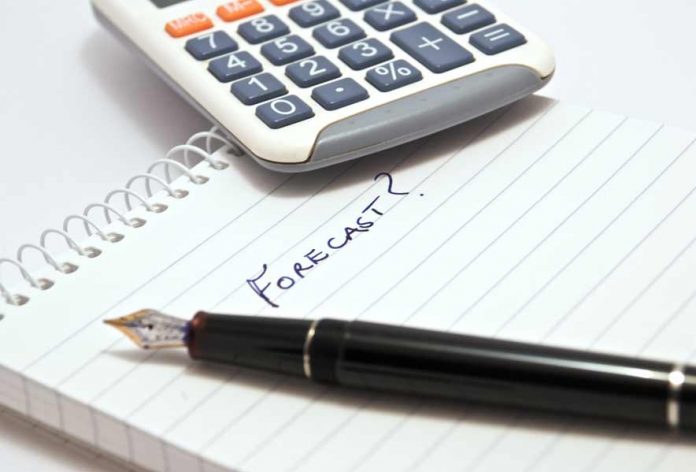 According to the ICCA Statistics Report for 2017 – prepared based on the number of meetings held worldwide and the number of attendees at these events and used to rank countries and cities in the MICE industry – Hungary, with its capital Budapest, sll ranks high in the world: It comes in 27th with a total of 159 international conventions, which is a step forward compared with last year when it ranked 33rd with 129 events. Budapest jumped four spots once again – from the 16th with 108 congresses to the 12th with 128 congresses.
The changes in the region are mostly showing progress. Last year saw a slight decline, but this year the situation changed considerably for the better. The countries with the most visible positive changes include Macedonia jumping 19 spots, Bosnia and Herzegovina 12, and Montenegro 10. As for the cities, Sarajevo certainly saw the biggest change, dropping as many as 60 spots.
Croatia advanced from the 43rd place and 75 events to the 38th spot and as many as 102 events. Croatia's capital Zagreb changed for the better by 25 spots – it is now 56th with 44 events, while a year ago it was 81st with 32 meeting events. Dubrovnik saw 31 conventions, ending up at 84th, while last year it stood at 134th with 19 meetings.
Next on the regional list is Serbia, which also climbed up by six spots and five events more than last year, and now holds the 42nd place with a total of 71 conventions. Belgrade – as far as regional cities go – takes second place, right behind Budapest, with 51 meetings. Compared to the previous rankings, the city advanced by nine spots but had only one event less. Novi Sad had nine events one year ago and held the 279th position, while now it takes 325th with seven international events.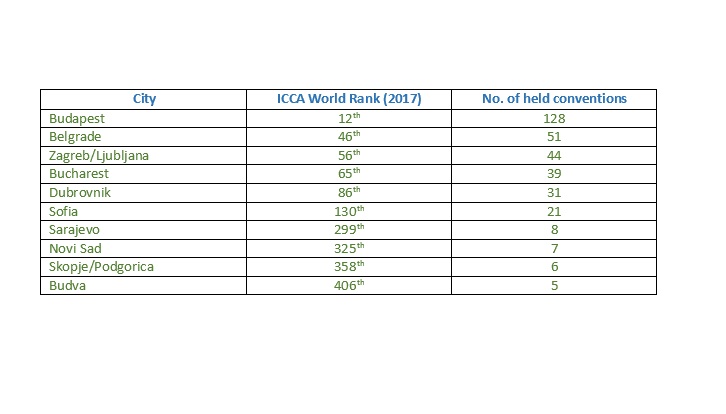 From last year's 45th place and 69 conventions, Romania moved down to 43rd with 70 convenons. Bucharest, the country's capital, advanced by as many as 16 places on the list, and it now holds the 65th spot with 39 international events – seven more in comparison with last year.
Just behind Romania is Slovenia, which dropped by one spot and placed 45th with 68 international events. Last year it placed 44th with 73 events. As a destination, this year Ljubljana fell by nine places, now ranking 56th with 44 conventions, while a year ago it had ten more.
Bulgaria is ranked 61st with 34 international events, which means it went up three spots and three conventions compared with last year. When it comes to Sofia, from the 186th place with 14 events in the past year, it now placed 130th with 21 conferences.
Thirteen conventions took place in Montenegro, making it 82nd, which is a jump compared with the statistics from last year when it placed 98th with six conventions. Podgorica placed 358th with six international events, while Budva is at 406th with five meetings.
Spot no. 89 with 11 conventions belongs to Bosnia and Herzegovina, compared with last year's 77th spot and 13 conventions – a drop 12-spot deep. The city that experienced the biggest decline in the region, Sarajevo, now placed 299th with eight meetings, while last year it was 60 spots higher, with only three meetings more. Macedonia is now in a much better position – it ranked 94th with ten events, compared with last year when it ranked 113th and hosted only five international events. Skopje ranked 358th with six meetings that took place in the city, while last year it was 373rd with five meetings.