This year the company Hoteli Bernardin celebrates its 40th anniversary. Way back in 1976 began the story of hospitality tradition in business and leisure tourism.

That year two hotels of the present group opened their doors: hotel Bernardin (today hotel Histrion) and hotel Vile Park. A year later hotel Pečina (today Grand hotel Bernardin) was built.
A dynamic business past shaped the company that we see today: a company that has a comprehensive offer of services for a well-spent free time and the organisation of congresses and conventions on the Slovenian coast.
Three trademarks, which have been well-established on the market for already four decades – St. Bernardin resort, Salinera resort and San Simon resort – make touristic offer of Hoteli Bernardin.
They are located on prestigious locations in Portorož, Izola and Strunjan, and offer hotels, apartments, a congress centre and various wellness centres with selected treatments for the general well-being.
In six hotels with a diverse offer of services for different market segments, from business to leisure tourism, there are 1,184 hotel rooms, thus Hoteli Bernardin took great social responsibility and the role of the main representative of tourist activities in Slovenian Istria. Also, convention hall with capacity of 1,100 places makes Congress Centre Bernardin the biggest in Slovenia.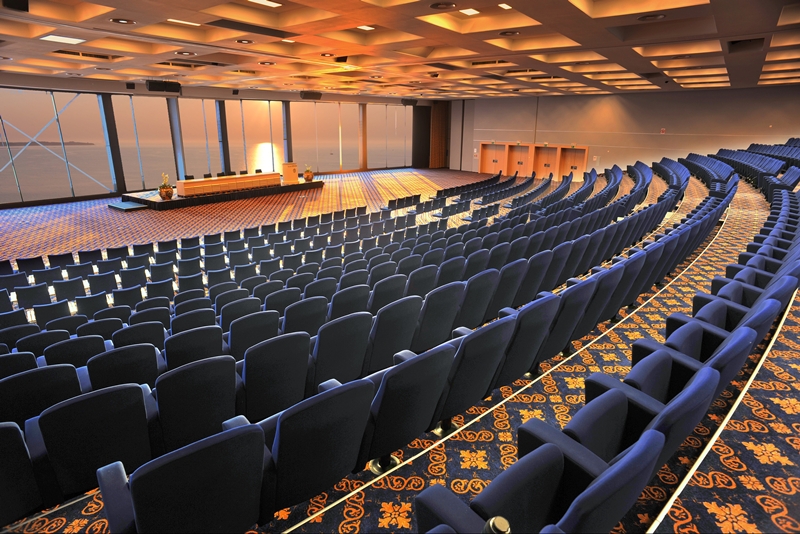 The entire 2016 will be dedicated to the celebration of 40th anniversary though various events such as "40 days of special offers" in its spas, exhibitions of artworks from Bernardin collection, summer concerts "A step to the sea" and the business event organised at the end of the year for its business partners and employees. The jubilee anniversary is a milestone in the history of the company and it tells the story of the town's identity, of its people, of the company's development and success, which ensured its existence and development to the present day.