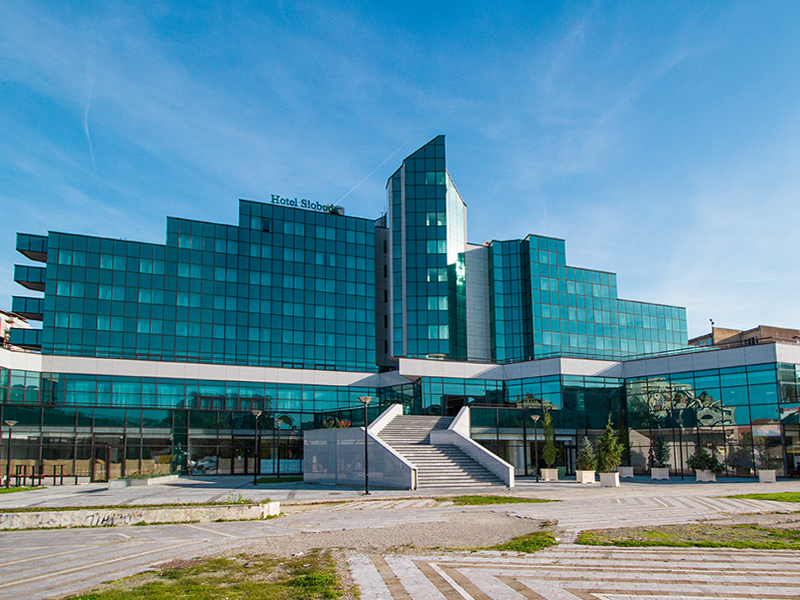 Renovated hotel Sloboda – superior, luxurious edifice, a part of "A Hotels" group has once again undoubtedly become the symbol of Sabac.
Hotel is a combination of modern and classical architectural styles and one of its most attractive parts is a luxurious hall with grandiose marble stairs and 5.5 meters high and 1.5 tons heavy crystal chandelier.
Hotel offers 95 accommodation units (capacity: 265 guests/180 beds).