Thanks to almost five decades long tradition, and excellent service, hotel Palisad is considered for congress tourism pioneer on Zlatibor mountain.
Today, Hotel Palisad presents its new, innovated concept based on capacity of 200 fully renewed rooms of which 110 most modern are in new A block. Beside this, hotel offers two functional divided congress centers that are fully equipped to satisfy needs of modern business meetings and events.
Congress center Palisad is an impressive area of 735 m2 which includes one large and five smaller congress halls. Their capacity and sitting schedule depends on client's needs and can provide 50 to 350 places. Hall on the first floor of this Congress center, beside its basic purpose, can be used as a banquet hall, or an exhibition space.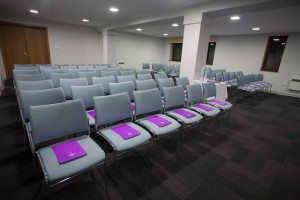 Congress center Srbija on 450 m2 is a separate entity that has been renovated in November 2013.
It is located in pine forest, just above the lake and has capacity for 700 people.
There is also a restaurant with capacity for 200 people and it is ideal for organization of cocktails and business lunches.
All halls have professional video and audio equipment, as well as person for technical support. Staff in Hotel Palisad is trained for professional meetings and can respond to the most demanding tasks.
All halls are equipped with video bims, lap tops, sound systems, conference and wireless microphones, flipcharts and monitors.
Organization of manifestations and events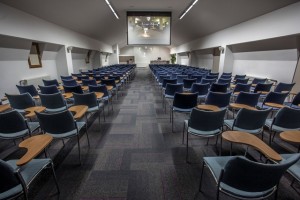 In Hotel Palisad's restaurant can be organized gala dinners for 600 persons or in a La cart restaurant Zlatni bor that has capacity for 180 people.
Musical concerts, exhibitions, theatre shows, fashion shows, wine and local specialties degustation and various sport events can also be organized in the hotel.
Hotel Palisad has hosted some of the most demanding congresses, gatherings and symposiums such as: ČIGRE for 1,000 participants, Congress of Serbian Cardiologists and Annual consultation of Supreme Court of Serbia for 800 participants each, Congress of Serbian veterinarians for 600 participants, Consultation for Appellate Court for 500 participants, Symposium of Energy Sector for 400 participants and many others.