Practice has shown us that when modern business relies on tradition, good results are guaranteed.
Hotel Dubrovnik Zagreb, with a truly rich history, tells its own story. We spoke with Ivana Perkovic, Sales and Marketing Director, about the importance of tradition, congress guests and further business plans.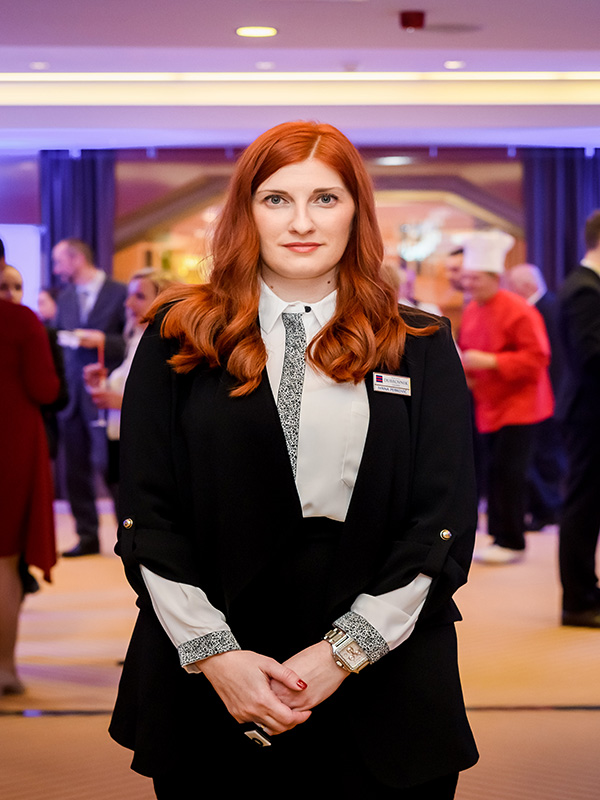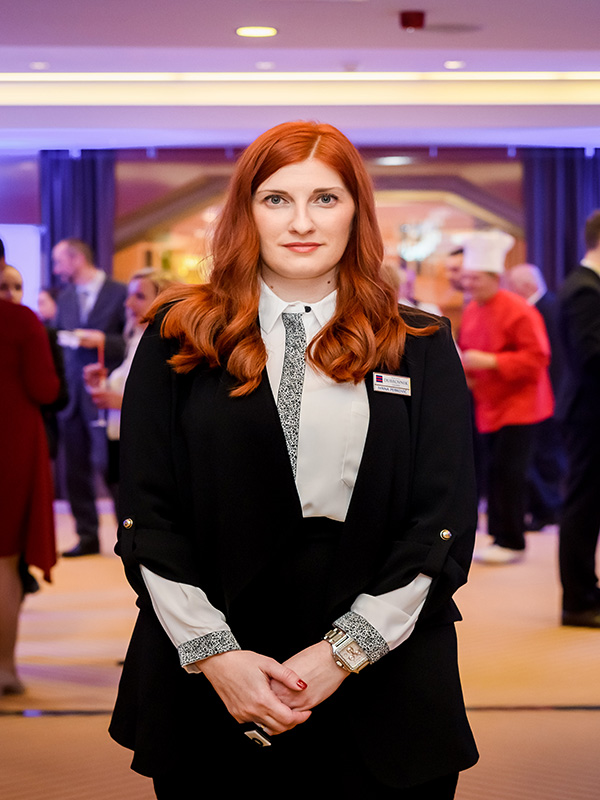 Hotel Dubrovnik in Zagreb is well known, beside it's excellent location, by it's 90 years old tradition. Could you tell us more about it?
Hotel Dubrovnik just celebrated 90 years in providing service to his guests, domestic and from abroad. The story began as early as 1929, when hotel Milinov opened his doors to the guests. It was named after famous merchant Svetozar Milinov, who was its actual first owner. Hotel was designed in art deco style and at the time presented one of the most significant buildings on the main city square. What made the bu ilding itself special was the statue of roman god Mercury that was transferred there from the house of another famous merchant from Zagreb, Pavao Hatz. The sculptor that brought it to life is Anton Dominik Fenkorn later known for making of even more famous statue, that of ban Josip Jelacic right across the hotel. Shipping company Dubrovacka plovidba bought the hotel in 1942 and decided to have it the name that bears today, Hotel Dubrovnik and in early eighties up graded it with the new glass wing and additional 152 rooms. It's worth to mention our unmissable Cafe Dubrovnik, one of the oldest and most famous of Zagreb's cafes that has for decades hosted significant names from business and cultural milieu and all true lovers of culture and beautiful living. All this makes Ho tel Dubrovnik one of the pioneers of hospitality and tourism in Zagreb which we are very proud of and celebrated it with our long term partners earlier this year.
For the past nine years, you have been constantly working on remodeling your hotel and improving your service. What is all done?
We started the first renovations of the hotel capacities in 2010 with complete restauration of the existing conference rooms. Thanks to our long term partners, an AV company, that helped with the suggestions, they have been transformed into multi functional spaces with the most modern technical equipment, necessary for organization of all types of events. Our clients have 12 conference rooms with the capacity of 7 to 250 participants at their disposal. Next large-scale project was renovation of reception, lobby and complete interior of the glass building, with ecological aspect of replacing the facade with energy saving glass. During that whole period hotel rooms and suites have been renovated as well – taking into account that we are hotel that works al year around and that we have regular guests, we decided to set a certain number of rooms that will go into renovation each year. Due to the fact that hotel is built in thirties in the past century, certain number of the single rooms, rooms exclusively for one person, was exceptionally small in regards to modern standards and growing competition so we merged two rooms into one. With that process we got new category of rooms, deluxe rooms ideal for all guests who appreciate comfort and aesthetics. Hotel currently has 214 rooms and 8 suites designed for maximum comfort and functionality.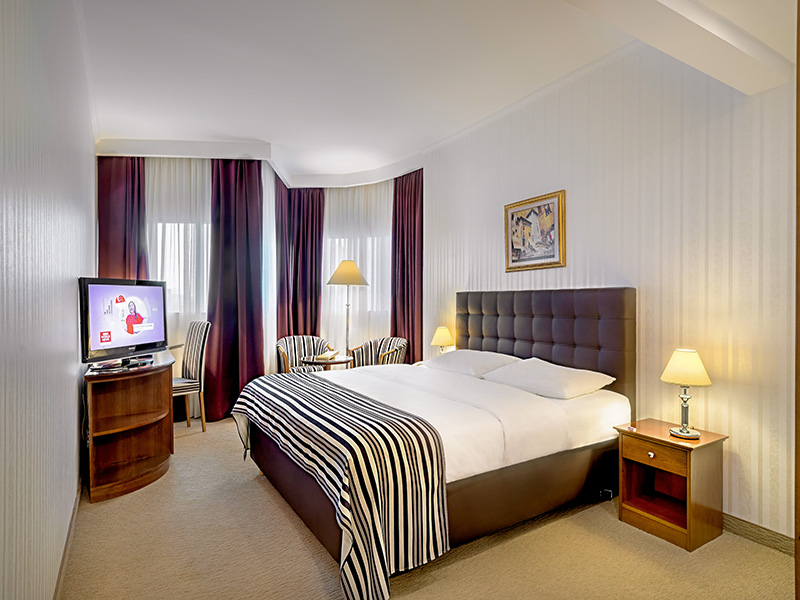 What is it that business guests especially appreciate about Hotel Dubrovnik Zagreb?
Location wise, Hotel Dubrovnik presents ideal choice for tourists and business guests alike. Guests usually spend maximum of two nights in Zagreb so it is very important to business guests to still have time to visit city landmarks or just chill in one of the nearby bars or restaurants, without having to go there by car, after a long working day. At just a few steps away from the Hotel you can find main city attractions, significant cultural and business institutions, shopping areas and many other interesting locations. The next thing I have to mention is the service we provide – our staff excels in knowledge of profession and are the real reason why our partners are loyal to us and continue to use our services. I would also highlight the fact that all our conference rooms have natural daylight and most of them have beautiful views of the city as well as the possibility of parking in a strict pedestrian zone which I know is very important to the clients.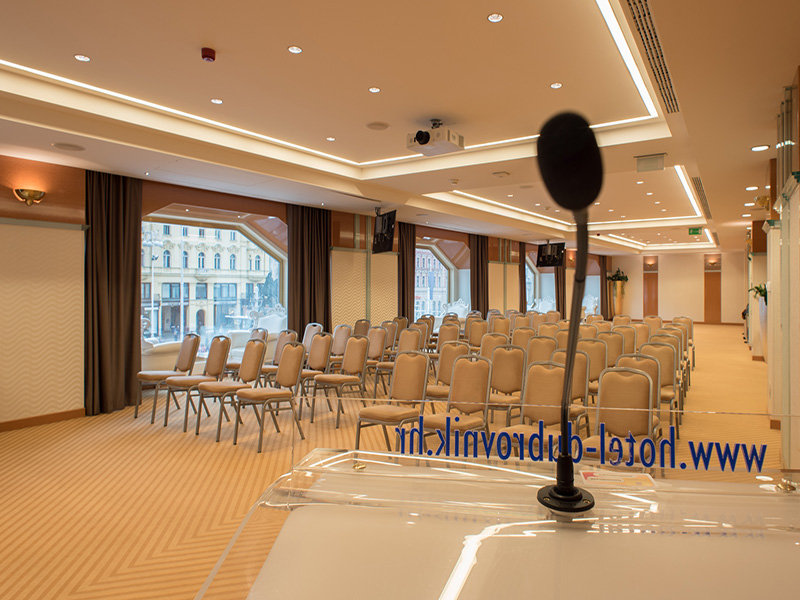 Can you tell us a bit about further plans of Hotel Dubrovnik Zagreb?
Our definite goal is to become one of the best business hotels in Zagreb and for that reason we intend to do everything in our power to achieve it. That means continuation of hotel rooms and capacities renovation and improving the service we provide in terms of adjusting it to the needs of a business guest but not losing from our focus the leisure guests that visit Zagreb and our hotel. We specialized in smaller events because of the capacities we have at our disposal but we hope for the larger ones which should follow once the congress center is built in Zagreb, at last in terms of accommodation. We will be able to test our competences next year given the fact that Croatia presides the European Union and expects great number of events during first six months.

In terms of business, what do you remember the past 10 years by?
We will remember the past ten years by gradual recovery of tourist movements after its deterioration which culminated in 2008., by increasing share of reservations made through online tourist agencies which as a channel was in its creation ten years ago and by growing interest and demand for organization of banquet and convention events.
What has your business journey looked like since then?
All this time I had nothing but support from the colleagues in sales department that bear great responsibility for the work we do. Hotel Dubrovnik experienced complete transformation with mentioned renovations in the past ten years and profiled itself again as an indispensable business hotel in Zagreb. As far as I am concerned, during this period I have experienced all segments of sales department – from individual and leisure group reservation coordinator, through Key account manager to the position I am on now.
What are you particularly proud of from the last decade?
Foremost of outstanding results that we achieve but also of the working atmosphere that enables it – most of our employees have been with us for a long time now and for some of them this has been and still is the only job they had. We are all like one big family, it is nice to know every colleague by their name.