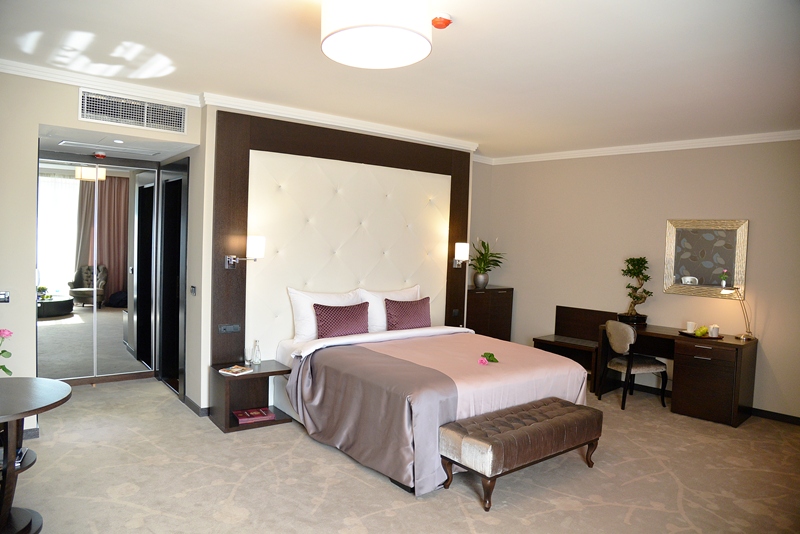 Hotel Constantine the Great is a contemporary, luxury hotel, located in the heart of the Belgrade, which is opened in november 2014.
Hotel is located near local corporations and numerous attractions which makes it ideal for both business and leisure travelers.
It offers 50 spacious rooms and luxurious suites, measuring 25-57 square meters, furnished by the highest world standards. Within restaurant Edict, guests will have opportunity to enjoy various choices of the best international and national dishes.
Banquet room of the new hotel Constantine the Great is equipped with the latest technical equipment, and it has a capacity of 70 seats. Banquet room is a perfect choice for business meetings or for small private and corporate gatherings.
Private parking and garage are available on site.