Four star Hotel Aristos offers a true taste of hospitality as well as a home away from home for travelers.
It is the kind of hotel property to which guests want to return again and again. Hotel Aristos has all the comforts of a standard luxury property along with many special touches that give it an authentic character.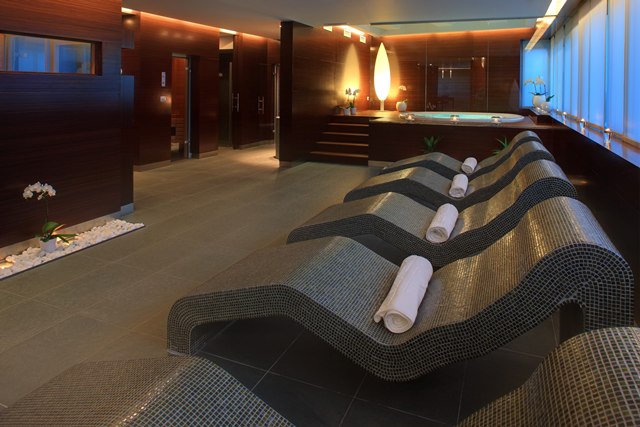 As a base for visiting Croatia or as your choice during business trip, the Aristos has it all: a strategic location in Zagreb's business district within easy access of the city centre, comfortable rooms, gourmet dining, a wellness and spa centre, a cutting edge conference facility, and top quality business services.
Located near a number of international companies, close to the international airport and major highways, the hotel particularly attracts European executive travelers.
Elegant and spacious 146 rooms and 4 suites provides comfort and pleasant stay to all guests. Guest rooms are equipped with high quality ergonomic beds, anti allergy linens, Internet connections and tasteful modern decor. At guest disposal are free Internet, business centre, parking or hotel garage and gym.
Tiara Restaurant within the hotel specialties in creative national, international and seasonal dishes served in a relaxing atmosphere and accompanied by fine wines. Guests can also enjoy drinks and light meals in the Momento bar or on the summer terrace.
The hotel's conference facilities include a hall for large events up to 350 seats as well as seven multifunction meeting rooms equipped with modern technologies.
Highly trained staff can ensure that any kind of event is a success, and great advantage is available free parking and garage.
The Aristos Wellness & Spa features bio, infrared, steam, hydro massage and other treatments guaranteed to give a sense of well being.