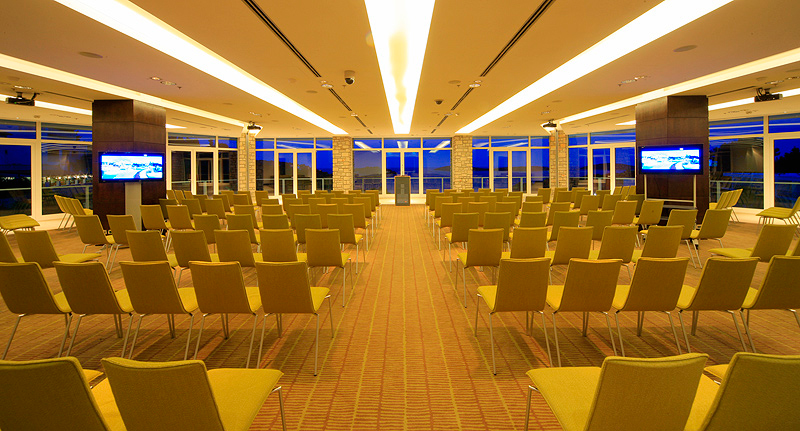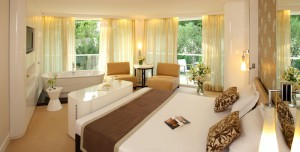 Sunčani Hvar Hotels offer countless possibilities for a wide range of business conferences, professional gatherings and special events. Outstanding amenities of Hvar's premier business centre in hotel Amfora, together with the island's pristine natural beauty will create a delightful and dynamic mixture of business and pleasure.
Amfora's progressive attitude and impressive organization make it easy to mix business with pleasure, without compromising the finer points of either.
Overall, Amfora boasts over 3,800 square meters of adaptable business space, which is impeccably serviced by the team of highly skilled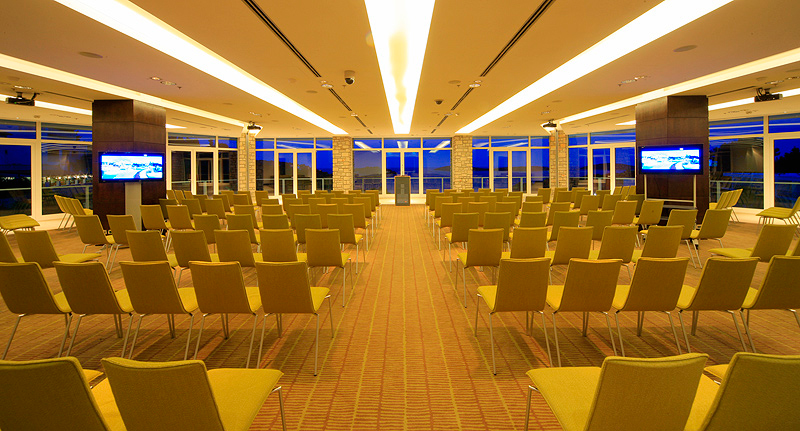 professionals. At the heart of the conference centre are several meeting rooms and a pair of flexible ballrooms illuminated by floor-to-ceiling windows that peer over Hvar's bay, across the Paklinski islands and the azure horizon.
Surrounded by an array of well-groomed garden, cascading pools and elegant terraces, Amfora provides over 5,000 square meters of outdoor event space that seamlessly cascade down to the resort's private beach.
Tranquil waterfalls, fragrant foliage and a sweeping sea view create an elegant ambiance for special engagements and a creative atmosphere for open-air meetings and teambuilding.
Get more value with the 80/20 Offer!
Achieve 100% results with 80% cost invested while congressing at Sunčani Hvar Hotels: out of ten delegates who use our Residential package, you will incur the costs for eight! The luxury accommodation and state of the art meeting facilities will absolutely ensure overall contentment of your clients and their impeccable meeting results.