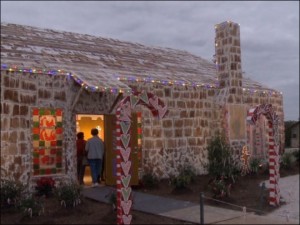 According to the Guinness Book of World Records, in Texas, it was built the largest honey-cookie house ever.
The construction of this "sweet house" required more than 22,000 candies, 7,200 eggs, 800 kg of butter and 3,300 kg of flour.
The house has 216 square meters and is spacious enough for a five-member family, and, as for the calories, it has 36 million.
The bakers that built this house plan to give the money from the tickets to the charity, and in order to prevent the children from eating the house, they tell them the Grimm's fairy tale of Hansel and Gretel.