[quote_box_center]It seems that Kopaonik is going to be the center of business events in Balkan this year. Reason for that lies in the fact that this mountain center is richer for a congress center located within the new block of Grand hotel.[/quote_box_center]
Newly opened congress center will give a brand new image to the congress tourism on Kopaonik, and the rumor has it that it is one of the best congress centres in Serbia. This brand new, functional center
encompasses a congress hall with the capacity of 600 seats, a space that can be adapted in line with various requirements and settings.
This is the only congress venue in Kopaonik that has the access and the option of driving vehicles into the closed space.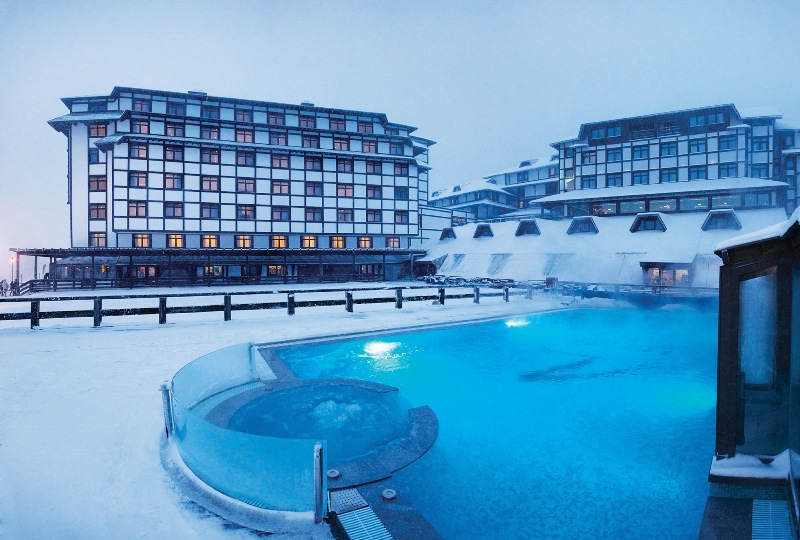 Besides that, the largest multifunctional hall in the Grand hotel can seat up to 1,300 participants. All conference rooms are equipped with the state-of-the-art audio and video equipment necessary for professional holding of meetings and presentations.
Innovative approach makes all the necessary contents available at one point, and can accommodate all participants in one place, with all the environment benefits in the center of the National park on 1,770 m altitude can offer.
[quote_box_center]"For years now, there are many factors contributing to Kopaonik being among top-locations for the organization of business meetings, and this new congress center will diametrically shift Kopaonik's position in the MICE sector.
I hope this center will extend the tourist season at Kopaonik for full 10 months a year", says Nikola Avram, General Manager of the MK Mountain Resort.[/quote_box_center]
Newly opened six-stores block has 70 new luxury suites which offer a beautiful view of the Pancic Peak and outdoor pools.
With a combination of natural materials and modern style it represents a unique tourist facility, elegant and comfortable, and can be equal to stand shoulder to shoulder with the best world hotels.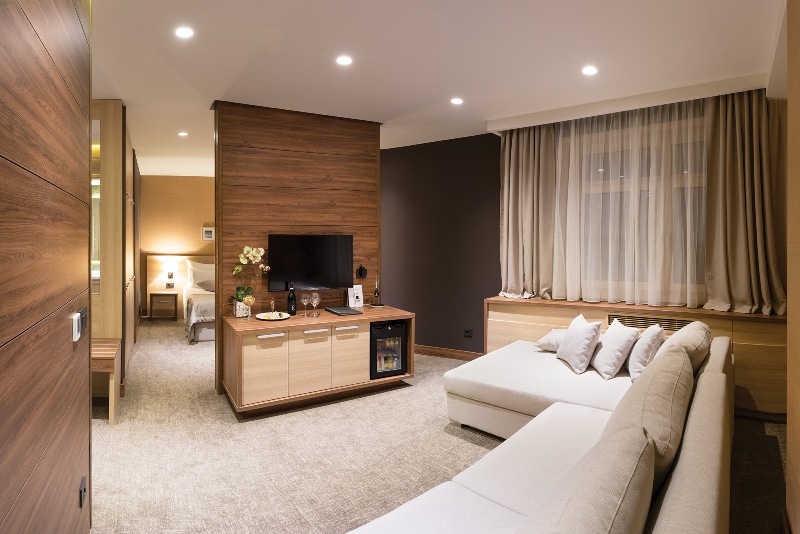 Significant events
Newly opened congress center of Grand hotel will host some of the most important congresses, conferences, symposiums and other events in the country and region this year. It is planned to host numerous experts in the field of medicine, pharmacy, IT, and other branches of industry.
Some of the most significant events planned to be held in the MK Resort congress center are: Business Forum, YU info conference, 65th Serbian Congress of Pharmacy, Congress of the Cardiology Society of Serbia, ORL Congress and many other events.
[quote_box_center]MK Mountain Resort Congress Center occupies a total area of 3,000 square meters in two hotels – Grand Hotel & Spa**** and Angella Hotel.
The congress center has eight congress and conference rooms, one multifunctional hall with 1,300 seats and a VIP lounge in the Konaci Tower.[/quote_box_center]