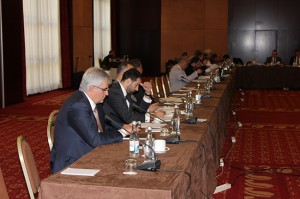 Tourism Association of Montenegro (CTU) has formally become the member of the European Travel Agents and Tour-Operators Association (ECTAA) at the General Assembly of the organization in the city of Porto, Portugal.  Montenegro has thus become the 32nd member of this European Association.
ECTAA now represents 32 associations from 30 European countries, from which three countries are on the way to become a member of EU.
The CTU president, Žarko Radulović said: "For an association like ours, it is important to be a part of a broader European network, as it enables exchange of good practices and experiences."
CTU was established in October 2006. Its objective is to strengthen the competitiveness of Montenegrin tourism companies and develop its tourism. Among others, CTU represents about 80 travel agencies from Montenegro.