The 2030 Agenda of UN for Sustainable Development from September 2015 is a plan of action for people, planet and prosperity.
It also seeks to strengthen universal peace in larger freedom. This plan is possible to be implemented only through collaborative partnership of all countries and stakeholders. Sounds good. And yet, can we say that those 5Ps actually also represent the foundation of the meetings and event industry?
If we think about events from a broader perspective, we can say that the basics of sustainable development, outlined in the 2030 Agenda of UN for Sustainable Development, are actually also the basics of the meetings industry. Let's consider these five Ps in more detail from the events perspective.
1 People
Events are all about the people. Without people there would be no events. That is very clear. Bringing together people who share interests, occupations, or goals; their networking, listening, participating, sharing information, and all other activities are at the core of any event.

Lecturers, speakers, event managers, and organizers, on the other hand, are people without whom events wouldn't even have their inception. And without project managers, assistants, servers, chefs, performers, designers, volunteers, and many others – they could also never be realized. So, we can say with certainty that people represents the foundation of any event.
Events are about equal chances for everyone to participate, to learn, to connect, to succeed. Satisfied smiles on faces of each participant and feeling of common spirit among people who prior the Event were strangers are probably the most inspiring and beautiful things about event industry.
2 Planet
     3 Prosperity
Conferences and conventions – especially those concerning science and technology – are aimed at preserving the planet, welfare and healthcare, as well as better, more comfortable living. 
Most events can be divided into conferences that directly address environmental protection, sustainability, and development; medical and scientific conventions in all fields of medicine and pharmacology; and events organized by government and non-government organizations that protect certain social groups and fight for certain rights.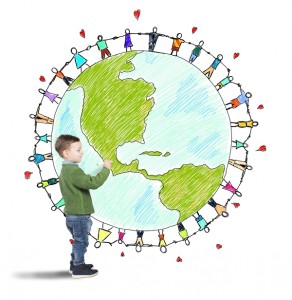 Of course, many events are meant to promote the latest technology and scientific achievements, whether these be software programs or devices for different uses, which includes, for example, all events in the IT and auto industries, but also medicine, in terms of the latest medical devices and equipment.
There's also the latest technology in construction, food production, chemicals, and the like.
The development of science and technology has direct effects on human health, comfort, and way of living.
There's technology that enables advance diagnostics and patient treatment, increases traffic safety, or contributes to reducing gas emissions or substances, while the smart buildings concept entirely changes the way we live. As does the rapid advancement of mobile technology.
New ways of producing or packing food, as well as new standards or concepts such as gluten free products or organic food, affect the quality of nutrition and human health.
We can see that these are all key customers in the meetings industry, those industries that are most present in organizing events – medicine and pharmacology, IT, auto industry, construction, food and chemicals, as well as various NGO activities.
Having in mind the aforesaid, we can say that these groups of events contribute with their activities to the development and protection of the planet and people, as well as to their general and personal prosperity.
The development of personal prosperity also refers to organizing team building and trainings, as another important and very common group of events that have direct effects on the personal development and satisfaction of participants.

4 Partnerships
The focus goal of any event – be it internal within a single organization or external – is to establish and strengthen partnerships.
What's the goal of internal trainings, different educational events, or team building?
– It's a certain kind of partnership between the company and its employees. We are going to provide you with the required conditions for learning, growing, and development and you are going to apply your knowledge and abilities in a way that makes you a factor or a driver of our success, growth, and development.
Team building activities also promote partnerships between participants. Mutually evaluating abilities and willingness to mutually eliminate weak spots and support strengths.
What is the point of trade shows and conferences?
– Meeting people and establishing partnerships. We are all aware of the importance of the right contacts
and good relations with key stakeholders. Networking, mingling, creating opportunities. Broad-range events – from workshops to trade shows – allow us exactly that.
And we can say that an event's success is measured by the number of solid and realistic opportunities for networking.
5 Peace
Are there Events without humanity, freedom, or peace? Many people might say that money comes first. Pondering over the issue, the fairy tale The Salt Prince comes to mind. In it, each of the three princesses tells their father how much she loves him. The first two compare their love for him with the finest precious stones and gold. The youngest, however, says, "I love you, father, like I love salt." This statement, of course, is met with disdain and bitterness, resulting in the youngest daughter being banished.
After that, salt in the entire kingdom disappears and turns into gold, everything that bore fruit starts to wither and vanish, and people get ill and lethargic. Gold, on the other hand, was abundant.
The king tried to organize a lavish celebration that would mark the end of all trouble, but the meals made of the best and most expensive ingredients were completely tasteless and worthless without salt. Finally, the king realized that the equivalent meaning of salt was love.
So, can the meetings industry exist and advance without the basic principles of love and peace? Is there any point in establishing contacts for future partnerships at exhibitions without any expectations of progress and betterment?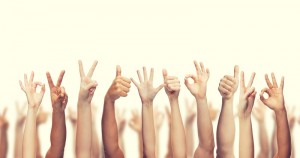 Is it possible to have lectures sectioned by social groups, like, you there can hear the lecture on the latest trends, and you here, where are you from and what's your religion?
Can there be any talk of progress and expectations at conferences or conventions if even our tomorrow is uncertain? Can we enjoy in incentive travels while the less fortunate ones running from destruction are washing up on beaches? Can we? As the mentioned 2030 UN Agenda states, "There can be no sustainable development without peace and no peace without sustainable development." The same goes for events.
Events are all about the people, their partnerships and future friendships, in order to develop common, growing prosperity, free from fear and violence. At the end, events are about humanity, love and equality. We shouldn't forget that.