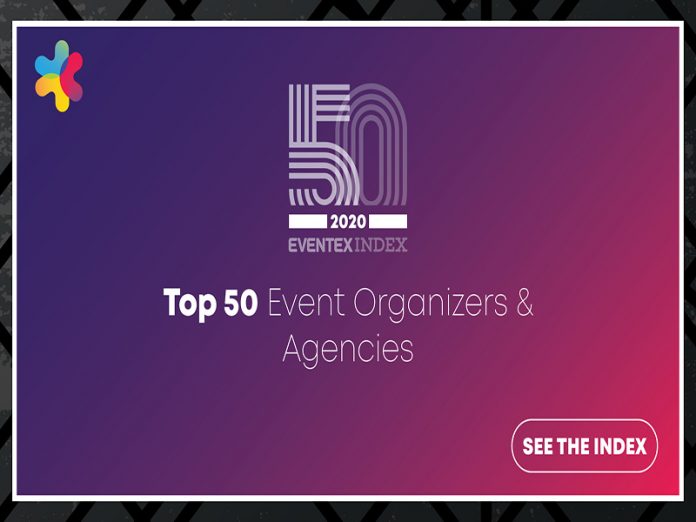 Shortly after announcing the final results from Eventex Awards 2020, the team behind the biggest global event competition updated the Eventex Index as well. The top 50 event organizers and agencies for 2020 represents consistent excellence in the meetings and events industry over the last 3 years, based on the number of awards won during that period.
Dutch company XSAGA has the top spot for the fourth year in a row, followed closely by The Embassy – OIC, AIM Group International, both from Italy, and Switzerland-based Kenes Group. Another Italian agency makes the prestigious top 5 and it's a newcomer on the index – Triumph Group International.
The USA has an impressive 9 agencies in the top 50 event organizers and agencies for 2020, followed by Russia with 5 agencies, and Germany and UK both in third place with 4 agencies each. A total of 24 countries are represented on the Eventex Index, another testament to just how diverse Eventex Awards really is, with 8 new countries making the index this year – Australia, Cyprus, Hungary, Macao SAR China, Pakistan, Serbia, Spain, and Turkey.
"Making it in the top 50 Eventex Index is not an easy feat as it's based on the number of Eventex Awards accolades over the last 3 editions of the competition. Every company on the list is a winner really and deserves as much recognition as possible for consistently delivering memorable event experiences." comments Ovanes Ovanesian, Co-founder of Eventex.
The full list of top 50 event organizers and agencies can be found at: eventex.co/index/