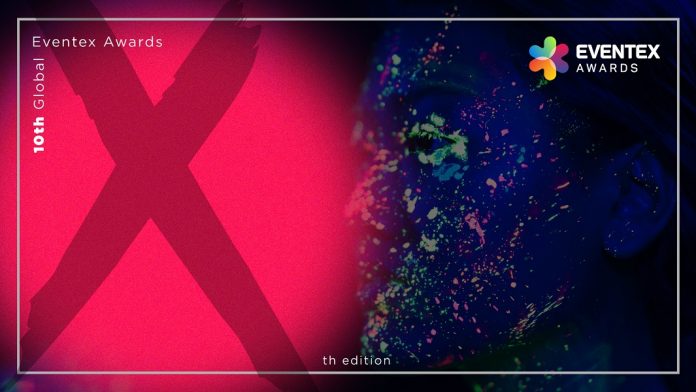 The winners of
Eventex Awards
, the biggest global event awards, have been announced.
Every year the competition spotlights the best events, experiences and suppliers in the industry. The 10th edition of the awards was marked by an unprecedented 444 entries from 39 countries competing to win the prestigious accolade. 
"I'd like to congratulate and thank all contestants for the endless inspiration and innovation they bring to our industry – we feel privileged to be the ones recognizing the best among them! I am positive the industry will push forward in spite of the crisis and we will continue to support the event profs community with different initiatives and activities", comments Ovanes Ovanessian, Co-founder of Eventex Awards.
Eventex Awards are well known for their stellar jury panel and fair evaluation process where the entries are evaluated on their own merit, instead of getting judged against each other.
This year most awards went to the USA – 34 trophies, followed by Russia with 29 trophies, UK with 27, Italy with 20, the Netherlands with 15 and Germany with 14 trophies. 
The agencies that won the most trophies are Triumph Group International with 9 prizes, Melco Resorts & Entertainment and The Embassy – OIC each with 7 prizes, and Xsaga, MarketEmotion, and Kenes Group – with 6 trophies each.
The brands whose events got awarded the most are:  KLM Royal Dutch Airlines and Turkcell both with 6 prizes, followed closely by Google, Virgin Galactic, Philips, BMW, Nestle, American Express, BMW, The Dutch Railways, FACC AG.
The Grand Prix Best Event went to BMW Vision iNEXT World Flight by VOK DAMS Agency for Events & Live-Marketing. The silver went to HPE and Ryder Cup Europe: Creating the world's first connected course by Hewlett Packard Enterprise and bronze ended up with KLM100 by XSAGA. 
All winners can be seen on thе Eventex Awards winners page at https://eventex.co/winners/