EIBTM 2013, The European Incentive Business Travel & Meetings Exhibition is the leading global event for meetings, incentives, events and business travel industry, will be held in period from 19th to 21st November in Barcelona, Spain.
Why visit EIBTM 2013?
As one of the worlds leading trade shows, EIBTM is all about creating a platform for the global meetings and events industry to conduct business, attracting over 15,000 industry professionals each year for three full days of focused business meetings, world-class education and networking opportunities.
Hosted Buyers and Trade Visitors attending EIBTM 2013 will benefit from two new central Piazza areas, which have been specifically designed to enhance the networking and relaxation element of the show. The Tapas Piazza, will offer a selection of traditional Catalan tapas, bringing a true 'Barcelona' feel to the event, and the other will serve champagne and seafood.
In addition to the exhibition, EIBTM 2013 will also see the second edition of the EIBTM Forum, which will take place on Monday 18th November. Open to all event attendees, the event will include a cutting edge keynote speaker and create a platform for networking, providing attendees with the opportunity to make new connections and be inspired ahead of the show.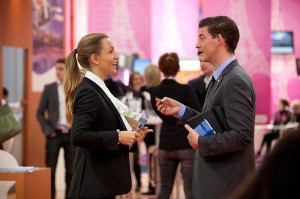 In addition to showcasing some of the world's top meetings and events suppliers, and facilitating targeted business meetings, EIBTM will also provide a thought provoking and engaging education programme, aimed at meetings industry professionals of all levels, who are looking to further their personal development within the industry. Led by some of the world's most influential industry experts, the sessions and seminars cover a wide variety of topics ranging from the latest trends and developments, to practical takeaways on improving your industry skills (details to be announced later this year).
EIBTM 2013 will also host the return of the Future Events Experience, an innovative show floor feature area which includes speaker presentations and a demonstration area where exhibitors and buyers can experience and interact with the latest in cutting-edge technology and events services available in the market. For more information visit www.eibtm.com/technology
Do you qualify for the EIBTM Hosted Buyer Programme?
Top level meeting planners, buyers and decision makers with international business to place are invited to apply for the exclusive Hosted Buyer Programme, they will receive VIP treatment including being fully hosted in the beautiful business and tourism city of Barcelona and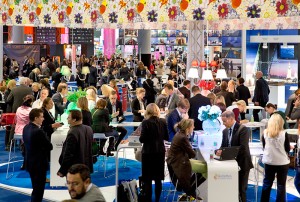 their own personalised diary of meetings with international exhibitors of their choice. Buyers can apply online from July via www.eibtm.com/hosted
EIBTM's world-renowned Hosted Buyer Programme, welcomed over 4,200 pre-qualified international buyers from 66 countries worldwide (up 2.3% from 2011) last year. The market leading programme also provides dedicated programmes and tailored education designed specifically to meet the needs of Agency, Association, Business Travel and Corporate professionals and offers over 100 networking opportunities.
To find out more about attending EIBTM as a Hosted Buyer or a Trade Visitor visit www.eibtm.com/waystovisit
Join EIBTM on Linked in, Twitter and Facebook.