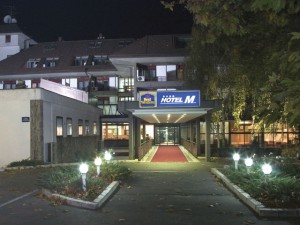 Congress pulmonologists Serbia took place from 15th to 16th April 2011, at the BW Hotel M, Belgrade. The Congress was organized by the Department of Pulmonology, Clinical Center of Serbia and the Serbian Association of pulmonologists.
The work was carried out through several thematic sessions and poster presentations, and attention was focused on the latest findings in diagnosis and treatment of pulmonary diseases.
The congress was attended by about 300 doctors in the field of the respiratory system diseases.
The main topics of the congress were: respiratory function, exercise testing in pulmonology, chronic obstructive pulmonary disease, chronic respiratory failure, pulmonary arterial hypertension, infections in asthma, Oxidative status in chronic lung diseases, outpatient pneumonia, respiratory hospital infections prevention, diagnosis and intervention therapies in pulmonology , lung cancer, palliative treatment of lung cancer, pulmonary fibrosis and Sarcoidosis.