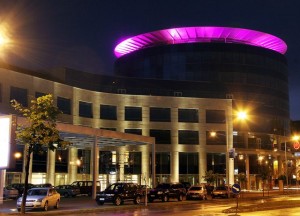 Congress Centre ″Master" of the Novi Sad Fair will be the venue of national and international conferences by the end of the 2014. During the two days, the 5th and 6th of May were held the 2nd International Danube Conference about culture, organized by the Cultural Centre of Novi Sad.
A variety of business and professional meetings will mark the 81st International Agricultural Fair from 20th to 26th of May. End  of the month is reserved the 5th Symposium of dentists and associates with international participation, organized by the Dental Clinic of Vojvodina, Faculty of Dental Medicine  in Belgrade and Novi Sad Fair, and for the September is announced Balkan Computer Congress  "BalCCon2k14" – a gathering of the international hacker community, organized by LuGoNS.
"SeTAC Europe 20th LCACase Studies Symposium" will be held from 24th to 26th of  November 2014. Organizers of the event are Society of Environmental Toxicology and Chemistry (SETAC) and the Faculty of Technical Sciences in Novi Sad.