After five years of successful work Boutique Hotel "Casa del Mare" in Kamenari, Herceg Novi, this year was done re-branding of the hotel, which now in its title has the addition of "Mediterraneo" because of the newly establishment "Casa del Mare – Small Hotels Group".
The main orientation of this group will be the management of small hotels, as well as consulting to complete all pre-opening stages, after opening stages and the entire leadership.
Under the leadership of "Casa del Mare – Small Hotels Group" will be two new hotels this year.
One of them "Casa del Mare – Capitano" 4* is located in the old part of the village Kamenari in a renovated captain's palace. This hotel, beside seven luxury units, have an atrium with swimming pool, restaurant and its own small winery, and the hotel beach nearby.
Second one is already known to the public and now the name will be "Casa del Mare – Amfora". Its locate by the sea in small, peacfull fishermans village Orahovac, well known by the most beautiful beaches in the bay, only few kilometars from Old town Kotor. Hotel has 10 comfort Suites, private beach area, small wellnes club and great restaurant of Meditterranean cuisine.
In the plan for next year is already opening of one more small Hotel "Promenada" 4* Bijela located in Bijela on the promenade by the sea. This hotel will have comfortable rooms and apartments very suitable for family vacation, restaurant of Mediterranean and national cuisine, as well as beach-lounge part with all accompanying contents.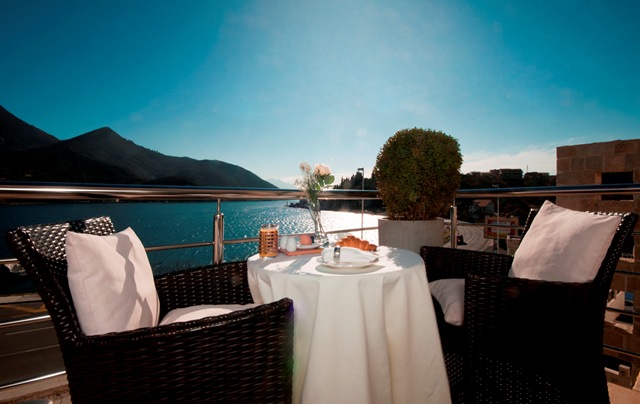 As before, under the management of our group continues to operate "BellaVista" apartments and they are already become recognized for its quality and won the price Top Overall Ratings 2013, world-famous website for online sales, Venere.com.
The group "Casa del Mare – Small Hotels Group" has a tendency to increase and extensions its own and capacity under its authority or holding, following a global trend, maintaining a high level of service that is already become known and recognized.
Hotel "Casa del Mare – Mediterano" received Wild Beauty Award 2010 for the best small hotel in coastal part of Montenegro and prestigious Travellers Choice Award for 2014. This award was given to us by one of the leading and most famous sites when it comes to travel – Tripadvisor.com. This award receives less than 1% of the hotels that are on this site, and there are over a million.