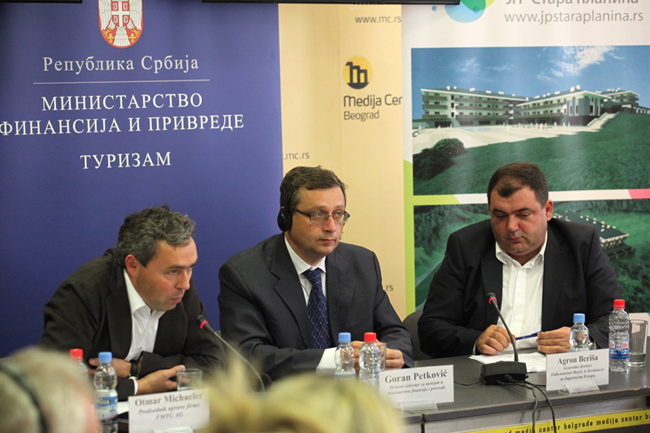 Austrian chain Falkensteiner took over management of the hotel Stara Planina, said State Secretary for Tourism Goran Petkovic, at press conference at the Media Center in Belgrade held on 12th September 2012.
Hotel Stara Planina was opened on 25th December 2011 and this is the first green field investment in domestic tourism, in which the state has invested more than 30 million euro.
The company Falkensteiner will be responsible for the management and marketing at domestic and international markets. The company, whose headquarters are in Vienna, has 32 branded hotels, manages a number of hotels throughout Austria, Croatia, the Czech Republic and Slovakia.
Last year, the hotel achieved sales worth 150 million euro. As of this winter season, Hotel Stara Planina will offer packages of services to tourists, primarily for the families, said the Director General for Southeast Europe Falkensteiner Agron Berisha.