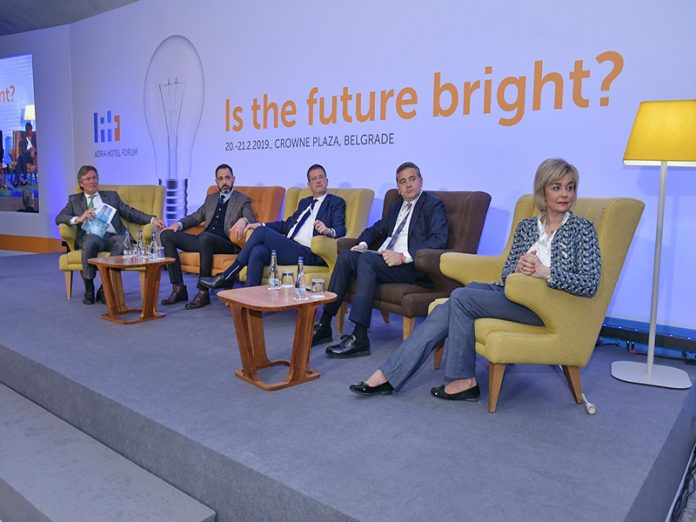 The Adria Hotel Forum (AHF), the premier tourism and hotel investment conference in South-Eastern Europe, returns to Zagreb on February 18th – 19th, 2020.
The annual conference attracts prominent international hotel owners, investors, financiers, management companies and advisers. Recently, AHF was acquired by renowned global hospitality event organizer Bench Events and will now serve as a satellite event for a new series of hotel investment conferences titled 'IDEEA' focusing on the CEE, SEE, and CIS regions. A flagship IDEEA conference is planned to be held in Prague in May 2020 and further related conferences are expected to be announced soon.
Adria Hotel Forum 2020 focuses on growth opportunities with the widening pipeline of new hotel products that are being added to the regional market. Conference sessions are designed to cover essential knowledge-exchange between hotel investment decision makers while discussing transforming trends and future implications for the regional industry.
The Adriatic and Balkan region's hospitality industry has faced various shifts over the past year. Where some markets like Croatia are facing stiff competition from Greece and Turkey, other destinations like Montenegro, Albania and Slovenia continue to attract hotel investors due to stronger growth in tourism. The 2019 figures for the Travel & Tourism Competitiveness Index show Croatia, Slovenia, Bosnia and Herzegovina, Montenegro, Serbia and Albania all moving up several places over the last year. Hotel owners, investors and operators from the region's key high-growth markets are expected to gather at the Forum for deal-making, networking and discussions during the two-day event.
According to Adria Hotel Forum's organizers, international investors are mostly interested in key city markets. However, there is also interest in Croatia, Slovenia and Montenegro for coastal resort projects. There are more local than international investors driving core interest despite margins being higher compared to the rest of Europe. Many portfolio transactions took place within the last three years. Therefore, it is expected that new transactions will be mostly single-asset deals.