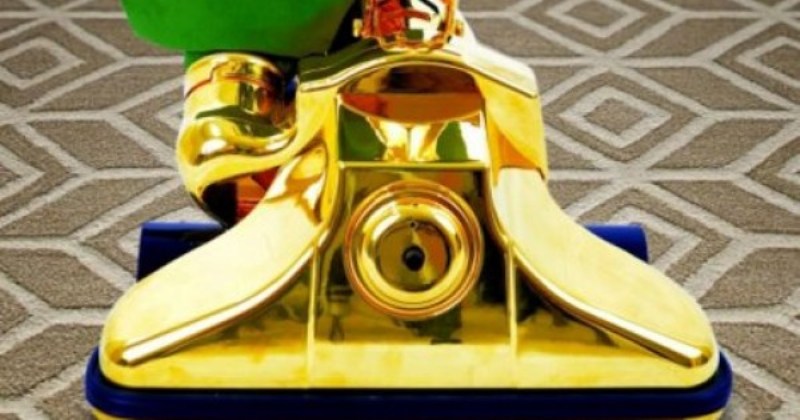 Vacuum cleaner made out of gold has been recently added to the long list of luxury items which are available today.
If you've never quite been a fan of this household appliance, maybe you'll have a change of heart now that there's one made of gold.
This 7.5 kg vacuum cleaner is made of 24-carat gold and comes with a certificate of authenticity.
According to its manufacturer, the appliance represents an ideal choice for red carpets, yachts, and upscale limos.
The price of this unique vacuum cleaner stands at around EUR 1.1 million (GBP 800,000), making this device the world's most expensive vacuum cleaner ever manufactured.