The Zlatibor Mountain can be rightfully called a leader in the regional MICE tourism, since it is a travel destination that lives and works during the whole year because of it and has more than a million overnight stays annually.
The center is located at around 200 km away from Belgrade, Podgorica, and Sarajevo, making it an ideal place for both local and regional events.
The Zlatibor MONA hotel (www.monazlatibor.com) is located at the very center of Zlatibor, nearby the lake and the shopping area, at the most exclusive location.
Over the previous period, more than 10 million euros has been invested in its renovations and capacity expansions. Today this hotel offers comfortable accommodation in 120 rooms and suites, a state-of-the-art congress center, 2 restaurants serving traditional and international cuisine, a bar, a kids' playroom, and a modern wellness center called Inspirium spread over 1,000 m2.
Zlatibor MONA Koledo congress center holds up to 500 seats. It is located nearby the main entrance, connected to the hotel lobby bar and the restaurant.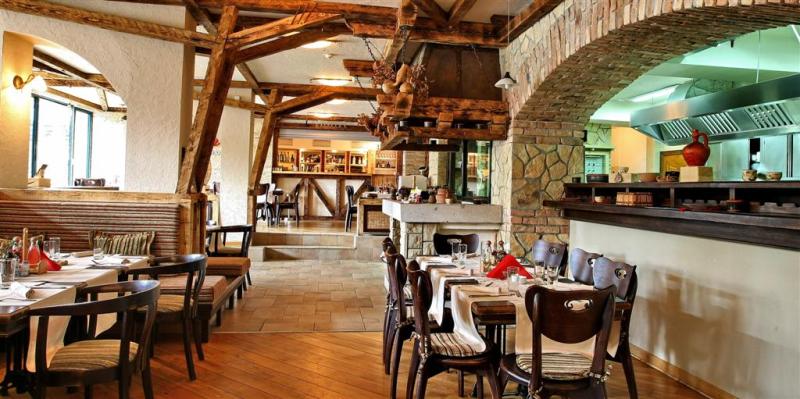 When required, this multifunctional space can be divided into two or three independent spaces, with spacious foyer, depending on the needs of event organizers. The center is equipped with the latest technology, air conditioning, sound systems, lighting, and optical broadband Internet connection. In addition, the hotel offers simultaneous translation, the option of displaying an exhibition at the congress center's foyers, and a banquet room.
For workshops or smaller groups, the hotel offers a business center that has 4 board rooms accommodating
15-40 people in theater set up.
The rooms are equipped with computers, projection screens, air conditioning, sound systems, and flip charts.
The daylight at the Koledo congress center guarantees pleasant and comfortable working, which additionally sets this center apart from others. In addition to the regular offering of the congress center itself, the hotel organizes cocktails, working lunches, or coffee breaks.
A special charm to the events organized at the hotel is provided by the banquet offering and fine dining restaurant services, which includes the slow food concept.
The slow food concept means that meals are prepared according to traditional methods and recipes, made from locally sourced foodstuffs, accompanied by a wide range of local wines and rakija.
After finishing the meetings and enjoying food and drinks, guests can go on tours (Mecavnik, Mokra Gora, Visegrad, Stopica Cave, Sirogojno, Uvac, Tara River Canyon…), after which they are welcomed by the warmth of the Inspirium wellness center.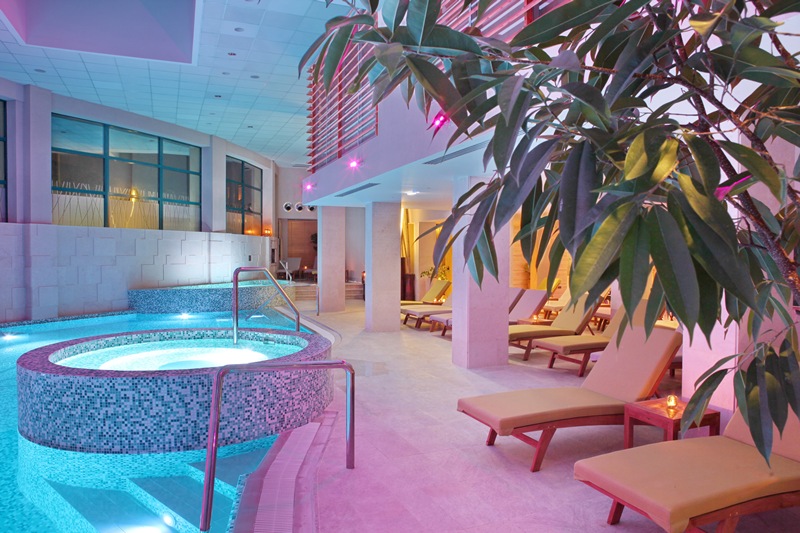 Wellness center Inspirium has 60 seating and lying places, 3 pools, sauna world with Bio or Finnish sauna for 12 or 20 persons. In wellness center massages and treatments with special plants of Zlatibor region which are specially created by wellness team, are also offered. Also, from additional facilities, at guests disposal is fitness center.
Zlatibor MONA's teams of professionals with their ten years of experience have countless events behind them to guarantee easy and quick solutions for all kinds of business meetings.