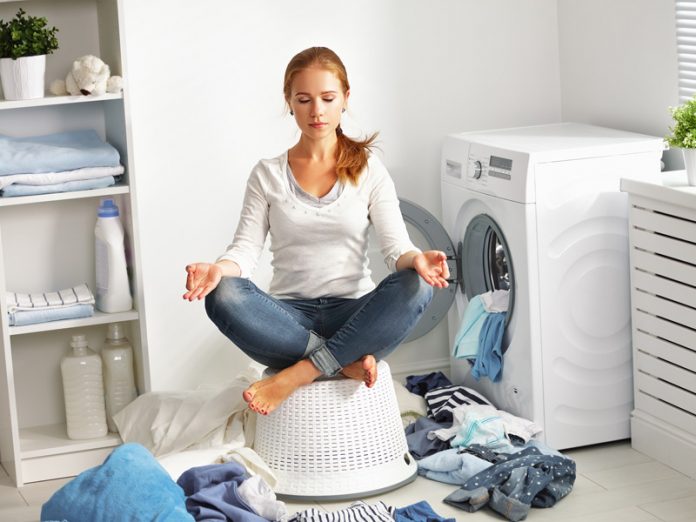 I spent half of my life doing different forms of exercise, from individual to group training sessions to static exercise and choreography. They were all physically very demanding, requiring a lot of energy. That was my way of venting, releasing tension, and – of course – staying in shape.
For me, a training session wouldn't count if I wasn't sweating all over when I finish. In the meantime, however, I became a mom. I was in my thirties and my neck, back, and digestion issues were getting increasingly common.
For all these reasons I decided to try out yoga, even though in the beginning I did not see myself as "the yoga type." Most of the things seemed too slow, not too interesting, and with no effect. Not to mention that you're supposed to keep your eyes closed during many moves, recite mantras, and keep your focus on breathing. Putting it mildly, the practitioners look like a group of freaks or as – believe it or not – some people actually think – a cult. My third session, when we all started to laugh for five minutes for no reason, added to this feeling. However, very soon – perhaps in part because I'm a nerd when it
comes to exercise – I began to realize the benefits of practicing yoga.
Every little thing that you do, the breathing, and the positions – everything has a reason and an effect. Almost every day, as I'm revealing layer after layer of this art of living, I am surprised and fascinated – by its simplicity, by just how logical it all is and how much it makes
sense. It's like those things that are so obvious, but they go unnoticed until you say them out loud. Or, for example, a thought that you completely agree with, but you weren't aware of it until you read it. Yoga is actually a way to become more aware of yourself, your actions, the people around you, and your surroundings. In addition to feeling fantastic because in that hour and a half you're doing something just for yourself, for your health and well being – which is in itself enough to feel good – my previously mentioned problems have significantly reduced. My neck and my back visibly started to get better and hurt less, and I stopped freezing up, which used to happen more than it should, especially from working on
a computer.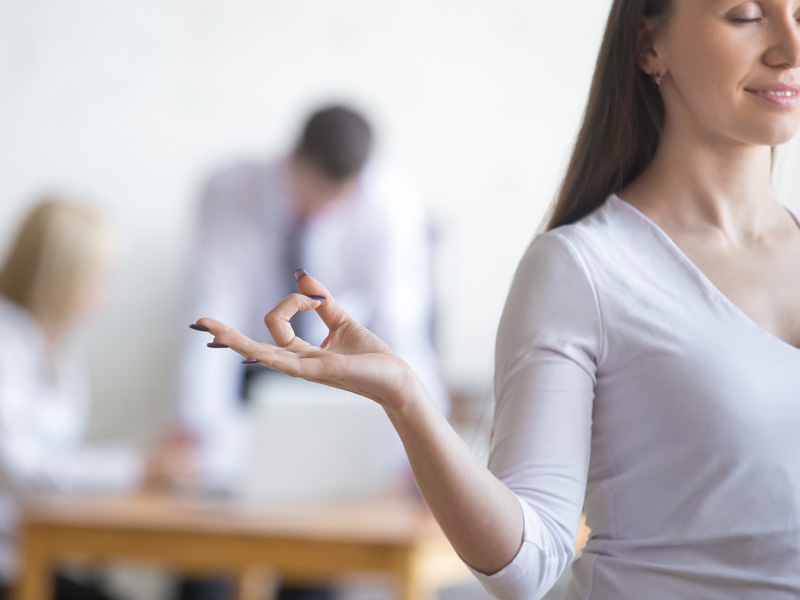 Breathing exercises and certain positions have helped my digestion, reduced bloating, and mitigated gastritis. My response to problems and stress changed. I became much more aware of my reactions and thoughts (although there still a lot of room for improvement
in this area for me). I'm mentioning my own issues and experience of resolving them
because most people – especially those who work sitting – have similar problems. I am aware that all this sounds a bit like an infomercial, but you're let with good faith to trust me.
Today, honestly, I think that practicing yoga is something incredibly important for mental and physical hygiene, for healthy internal organs, spine, joints, and hips, as well as for reaching inner peace and balance and reducing stress. More useful advises on stress relief You can find in article How to Deal with Stress in the Event Planning Industry. Most of us sit for eight hours at work and we are in a constant battle with time, so we usually have accelerated heart rate, and the stress just keeps accumulating. It's also sad that we have a habit of often telling bad things to ourselves when we get something wrong, when we make a mistake, or when we don't like the way we look.
if you are not prepared to change every moment, you will never know the truth – swami vivekananda
Yoga reminds us how important it is to love ourselves and our bodies. That further inspires balance with the environment, as well as health and success. Today, yoga to me absolutely
represents an integral part of my life and I often wonder how I ever managed without it. The benefits of yoga have long been recognized by companies around the world, also in our region over the last few years, and their employees can practice it during work hours. When I say this, I mainly mean that yoga improves focus and steadies breathing, which in turn reduces the level of stress we are subjected to. It nurtures our mind and teaches us to think positive about ourselves. All this results in more relaxed and happier employees, and in turn a positive working environment and increased productivity.
We had the pleasure of sitting down with two excellent yoga instructors, Suzana Jakovic and Radmila Knezevic, with a view to clear up what is yoga based on and answer common questions and concerns – both of yoga beginners and everyone else.