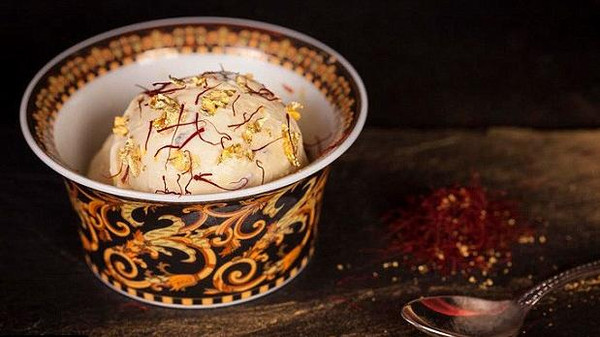 Scoopi Café, located in Dubai, offers its customers a dessert named The Black Diamond.
The Black Diamond is considered to be one of the most expensive treats in the world, since its price is a staggering 817 dollars per one scoop of ice-cream.
Every ice-cream served at this cafe is handmade and this dessert is no exception, containing not a single artificial ingredient.
The maker of this – to say the least – extraordinary dessert is Indian businessman Zubin Doshi, who set out to create something that would be very expensive, so in his making of the dessert he used Italian black truffles, Iranian saffron, and edible flakes of 23-carat gold.