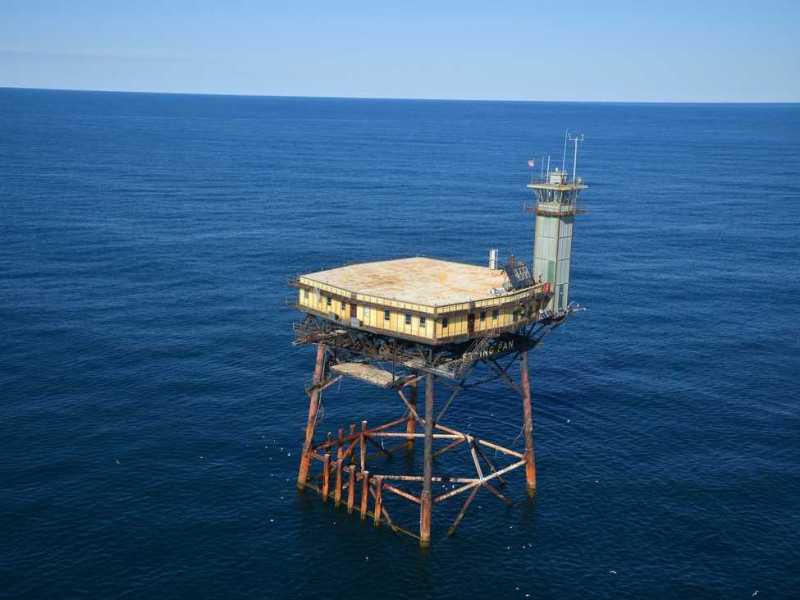 Frying Pan Tower might be the most dangerous hotel in the world.
Namely hotel is located 34 miles off the coast of North Carolina and it is a former U.S. Coast Guard station.
Owner of this hotel located in the heart of the Atlantic Ocean's bought this Coast Guard station for $85,000 and decide to convert into a homey bed-and-breakfast.