Now at the helm of the Falkensteiner Hotel Belgrade – a leader among hotels in the region – General Manager Aleksandar Vasilijevic started down his career path at the Hyatt Regency Belgrade's reception desk 18 years ago.
Several years later, he left for Montenegro to run Saint Stefan's Villa Montenegro. After he returned to Serbia he took on the role of reception manager at the newly opened Country Club Hotel Babe. He then transferred to the President in Kovilovo, where he was in charge of the housekeeping and reception departments. However, Aleksandar's "real" hotel story started at the hotel Zira in Belgrade.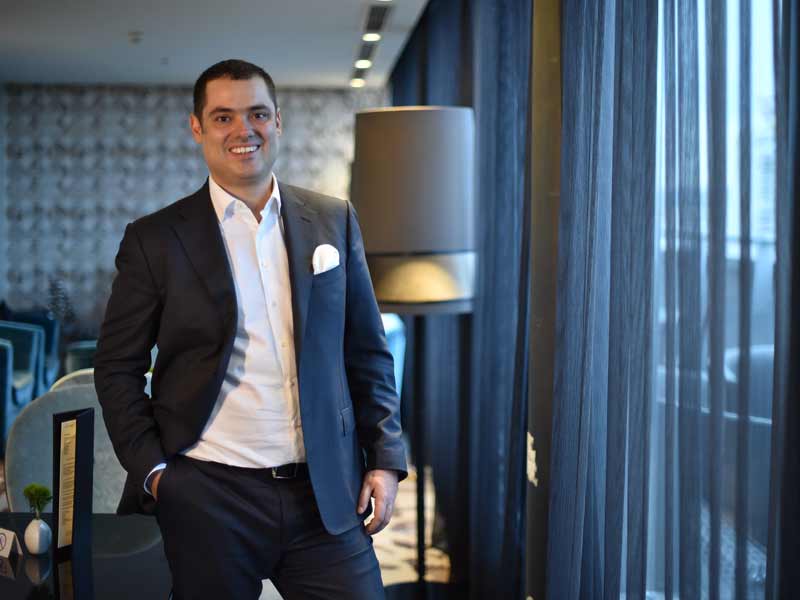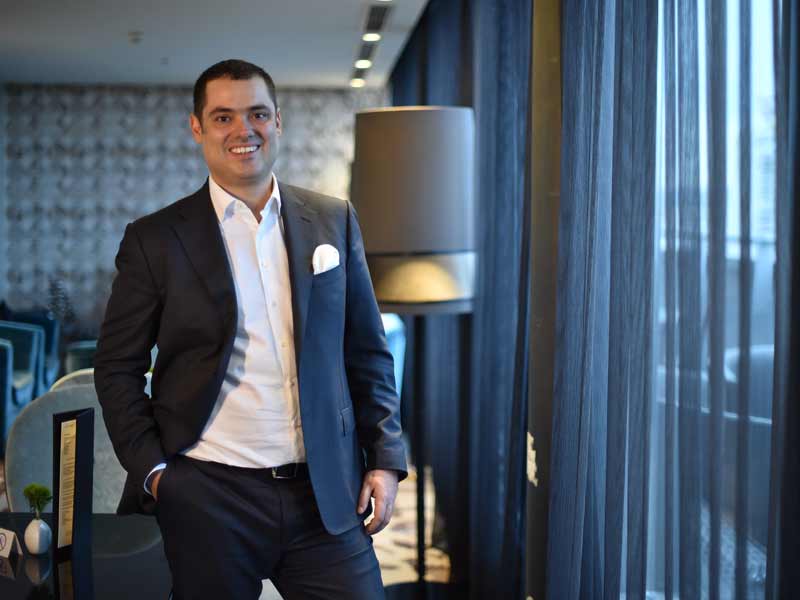 There he was met with crucial support from the then hotel manager Mr. Richard Bamford, who recognized Aleksandar's great potential. As he often points out, this is the man who has helped his career most and whom he sees as his mentor. After Mr. Bamford left, Aleksandar
assumed the duties of general manager at the Zira, where he stayed until 2012. This year was a professional turning point – he was invited to take up the reins at the Falkensteiner Hotel Belgrade. Today, Aleksandar Vasilijevic is one of the leaders in the Serbian hotel industry, and the atmosphere in his team is regarded as one of the hotel's trademark.
You have been in the hotel industry since 2000. How much has the industry changed since that time?
Over the past 18 years, we have been witnessing great technological advancement that resulted in global changes in nearly every industry – the hotel industry was no exception. Much has changed, but above all I would say that present-day guests' way of thinking
has changed the most. The guests are more demanding and have far greater access to information; they are already extremely knowledgeable before they even arrive in a particular destination or at a particular hotel… Hospitality professionals have no choice but to adapt, adopt new technologies, use social media, monitor online reviews, etc. In short, the hotel industry was forced to keep pace with novelties and "revamp" itself. Digitization has taken over the lead, and those who don't get in on the act will not be able to survive.
The Falkensteiner Hotel Belgrade opened in December 2012, and not long ago it celebrated a very successful five-year run. Were you aware back then that you would exceed expectations in terms of business results? What main principles guide you when it comes to hotel management?
All employees know my expectations very well, and I would be lying if I said that I never expected success. As the general manager, I had to believe in that success so that – in the days filled with challenges – I would be able to pass it on to my team. I think that the team is precisely one of the main reasons that our hotel has become synonymous with high quality service. Our guests often comment how they feel a relaxed and positive ambiance at our hotel, and this is possible only if you have a good, happy team of people. I believe that this also answers the second question regarding the principles I subscribe to when it comes tomanagement. Together with the rest of the management, I strive to foster a trustful ambiance. Employees know that they have to work hard, but at the same time they are welcomed with understanding and a relaxed ambiance.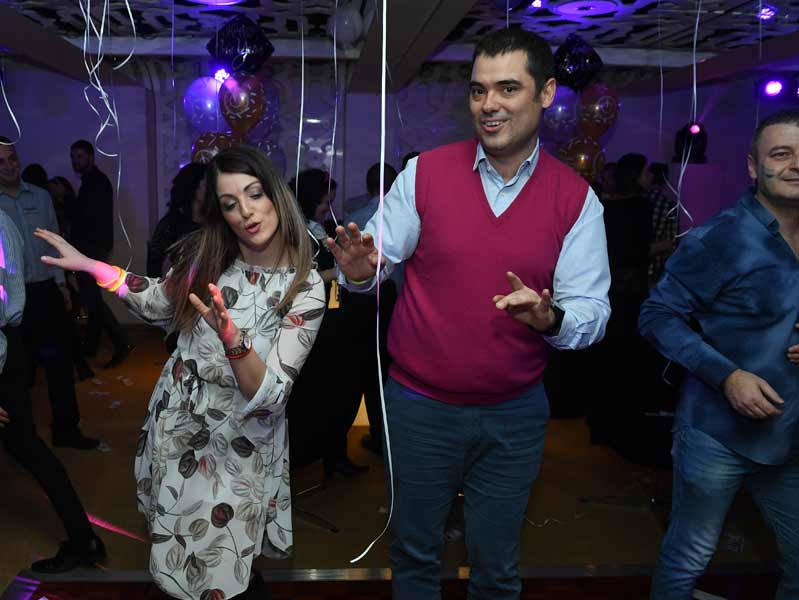 This hotel is a frequent choice among event planners. What do you think largely determines this choice?
Of course, in addition to the impressive conference space we offer (more than 700 m2 including a banquet hall, four multifunction rooms, two boardrooms, and two conference foyers), a deciding factor is also the tailored service we provide during event preparations and organization, attention to detail, flexibility, and high quality catering at our events, which has now become a trademark of ours.
In 2016, the Falkensteiner received the SEEbtm Award "Best Conference and Banqueting Staff". What makes a good team and how is a winning team formed and created?
All I need to say here is: Dusko, Marko, and Dragan – who are on the frontlines – as well as Nadja and Erzebet, who are in charge o fbanquet sales and event preparation. All of them have been with us from the very opening and make up a tight team that I am extremely proud of. It may sound like a cliché, but a good team is made up of good people, and we try to surround ourselves only by those. Sometimes even pure luck – allowing you to meet good candidates and recruit them – also factors in. And turning good candidates into excellent employees and keeping them in the team – now that's serious work.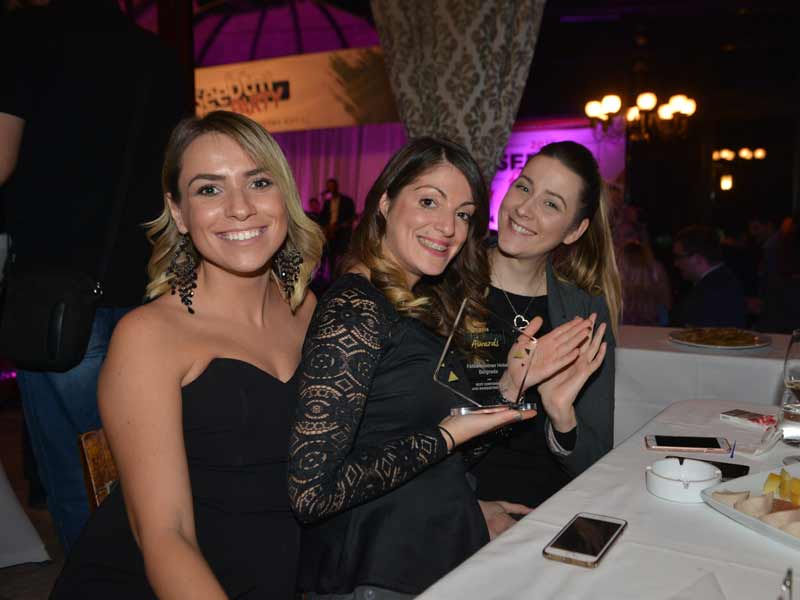 How do you encourage productivity and creativity among your team members?
I've already mentioned the Falkensteiner has a relaxed vibe about it. Our people just like coming to work. And it's well known that relaxed breeds creativity. For example, when our employees have an issue and also a suggestion, they're not afraid to bring them forth. Yes, our employees indeed work hard, but they know very well that we as their employers are there to support them in every sense of the word.