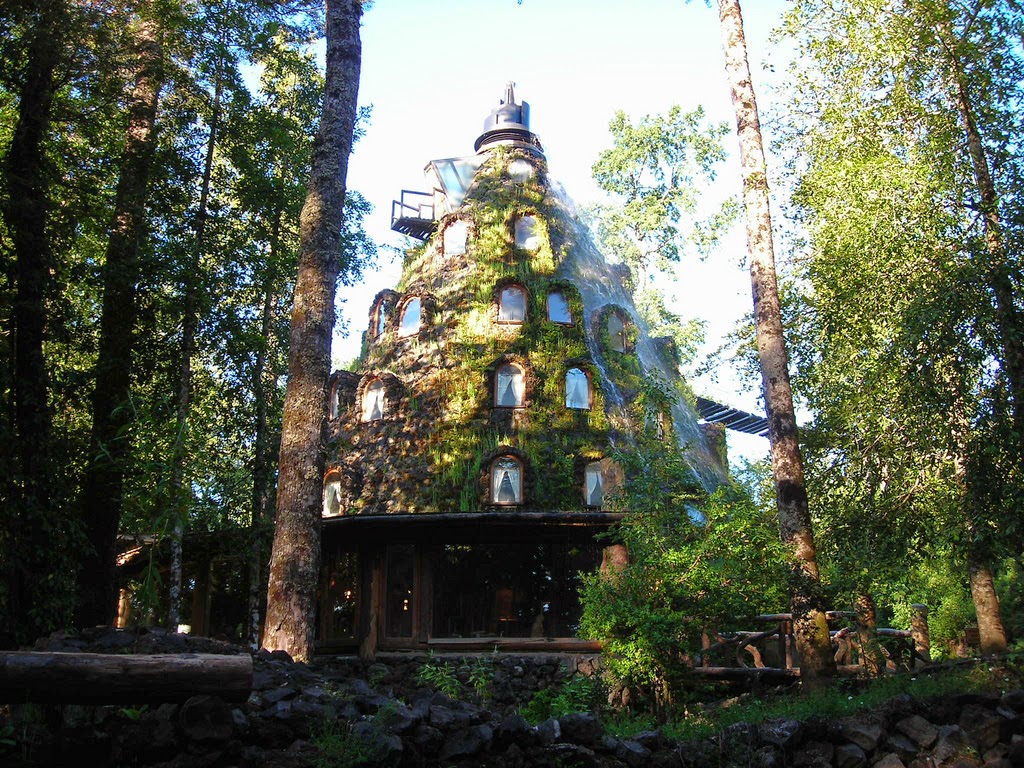 The luxury hotel Montaña Mágica Lodge is located amidst the Huilo Huilo reserve in Patagonia.
The Magic Mountain boasts a man-made volcano with a waterfall that flows down its sides. This place, constructed from wood and rock, looks like a fairy tale, and it could easily be used in a film about Hobbits.
Some of the most extraordinary animals can be spotted in the near surroundings, and guests have access to mini-golf course, horseback riding, and hiking trails.
Montaña Mágica Lodge has five floors and only 13 rooms with interiors inspired by nature. The bathrooms in this hotel are carved into giant tree trunks, and guests can also enjoy the bar or the restaurant.
When it comes to prices, an overnight stay at this hotel costs between 200 and 360 euros, while other hotels in this reserve require guests to spend up to as much as 1,600 euros.