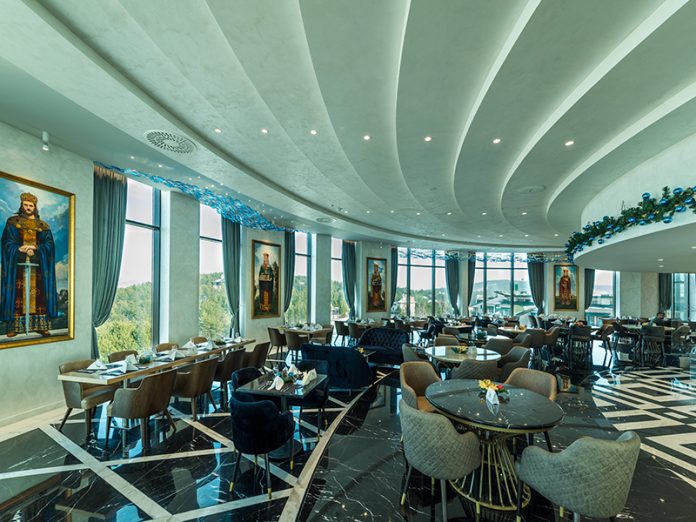 Grand Hotel Tornik, winner of two awards for the best hotel in Serbia for 2019– the "Tourist flower" and the  "Ambassador of Good Service" presented new facilities in Tornik Sky for Christmas holidays.
Guests had the opportunity to enjoy the exclusive revolving restaurant with a beautiful view on Zlatibor for the first time, while children were having fun in the new playroom. A place ideal for relaxation and for all candy lovers is the new, modern patisserie offering delicious desserts made with special attention.
During the holiday season, guests also enjoyed a spectacular New Year's Eve with famous music stars and spent their free time using numerous facilities offered, such as the 2.250 m2  SPA&Wellness center and kids' mini aqua park.