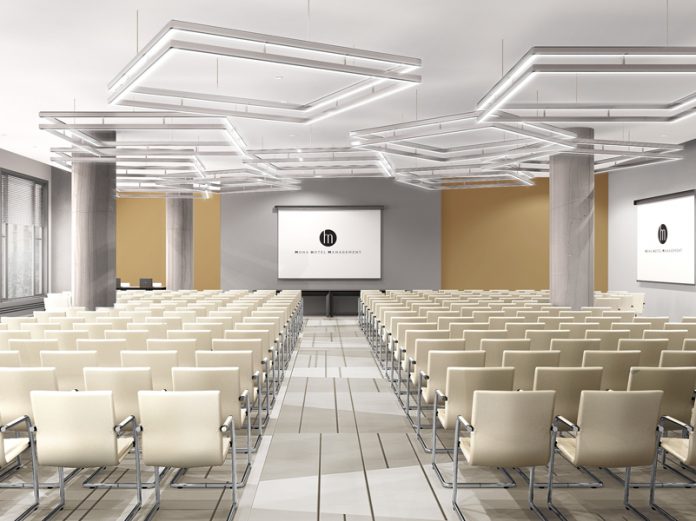 Mona Plaza, the latest project undertaken by the company Mona Hotel Management, will develop its initially planned conference capacity.
Therefore, this hotel, the opening of which is announced for October 2019, will become one of the biggest congress centers in Belgrade. Mr. Dejan Pejcinovic, the Operational Director in MHM, says that in order to increase multi-functionality in the hotel, requested for conferences, partying and other events, there will be used additional space of 400 sqm at the second floor of the hotel. The congress capacity will include three floors and this will enable additional flexibility in order to conform to needs of various clients, Pejcinovic added.
The conference and exhibition space will cover over 2,000 m2 and it will include large multi-functional banquet room and 12 conference halls in total with the major capacity up to 450 individuals in the theatre setting.