The biggest hotel in the world, which will be built in Mecca, Saudi Arabia, is going to feature 10,000 rooms, as well as four helipads.
The hotel will also boast 70 restaurants, and five of its floors will be reserved for exclusive use by the royal family of Saudi Arabia.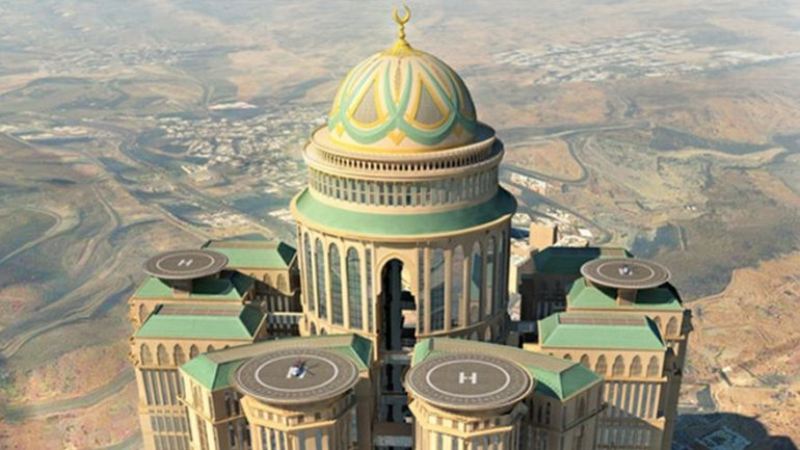 This five star hotel will be topped by a dome that will be surrounded by four helipads. The hotel's guests will also have plenty of shopping options at their disposal, alongside conference rooms.
Another feature that will set this hotel apart from others is a train station.
The cost of construction is estimated at GBP 2.3 billion.