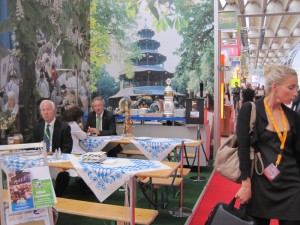 IMEX in Frankfurt is the essential worldwide exhibition for meetings and incentive travel. In 2010 3,500 exhibitors from 157 countries representing national and regional tourist offices, major hotel groups, airlines, destination management companies, service providers, trade associations and more. Over 3,800 hosted buyers from more than 60 world markets visited IMEX 2010, contributing to a total of nearly 9,000 visitors for the show's busiest three days ever.
Post-show figures issued today about IMEX 2010 show that the leading worldwide exhibition for the meetings, incentive travel and events industry achieved an increase in the number of long-haul buyers attending, including a significant number from emerging meetings markets.
The figures reveal that long-haul buyers made up nearly 25% of the overall buyer mix at IMEX, a rise of 10% compared to 2009. Eastern European buyers also rose from 11.5 per cent to 14 per cent of the total. Just over 60% of the buyers attended from the traditional and established European markets. The total number of visitors, which takes into account both hosted buyers and trade visitors, was 8,905.
This year's exhibition was in part dominated by green stories, many exhibitors included sustainability principles as part of their marketing approach. Nevertheless, this was promoted also by the organizers, which failed to follow the principles in practise, other than partnering with The Green Meeting Industry Council and giving out green awards.
IMEX 2010 Statistics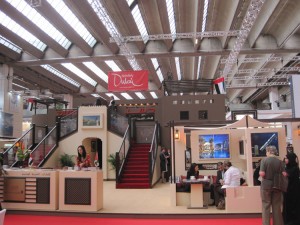 * Exhibitors
Total exhibiting companies 3,500
Total countries 157
Total exhibition space (sqm) 17,500
* Buyers – Total hosted buyers & trade visitors 8,905
Hosted Buyers
Total hosted buyers 3,870
Total countries 63
Hosted Buyers by Country
Germany
UK

USA

Russia
France

Italy

Switzerland

Spain

Belgium

Netherlands

Poland

Brazil

Sweden

Austria

China

India

Other

17%

11%

9.5%

7.5%

6%

5.5%

4%

3.5%

3.5%

3%

3%

3%

2.5%

2.5%

2%

1.5

15%
* Trade visitors 5,035
Total countries 90
In total 3870 hosted buyers attended IMEX 2010 from 63 countries including long-haul destinations such as Argentina, Australia, Canada, Egypt, Hong Kong, Indonesia, Israel, Japan, Jordan, Lebanon, Malaysia, Mexico, Philippines, Qatar, Saudi Arabia, Singapore, South Africa, Syria, Thailand, Uruguay, United Arab Emirates and Venezuela among others.
From the more established European markets German buyers accounted for 17 per cent of the total; UK 11 per cent; France 6 per cent; Italy 5.5 per cent; Switzerland 4 per cent; Spain and Belgium 3.5 per cent and the Netherlands 3 per cent.
The proportion of association meeting buyers also remained strong and rose slightly from 12 per cent in 2009 to 13 per cent this year. Of the remaining buyers, agencies accounted for 70 per cent and corporate clients 17 per cent.
Trade visitors (non-hosted) this year totalled 5,035 and represented 90 different countries. German visitors again dominated, accounting for 68 per cent whilst non-hosted UK visitors totalled 4.5 per cent.
Impressions of exhibitors from IMEX 2010
Serbia Convention Bureau, Mr Mlađan Miškeljin
IMEX 2010 featured Serbia on a 52sqm stand and 12 exhibitors. Before the exhibition, the Serbian stand had 168 individual pre-schedule meetings and 7 group presentations of the destination or a total of 175 meetings, which is a mild growth versus the last year with a total of 154 meetings. Out of this number, most meetings were scheduled with convention bureaus and agencies as expected since we are a 'new' destination in the international market. For that reason, most enquiries came from the international agencies relating to the general information on the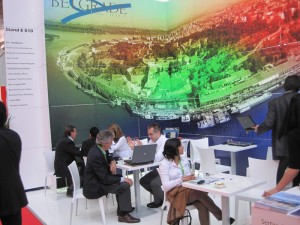 availability/accessibility of the destination, locations suitable for events, infrastructure and the local service providers. Although such meetings were the most frequent ones, the exhibition also provided an extraordinary opportunity to deepen the cooperation through specific enquiries with such international clients the communication with whom had already been established in some previous events.
For us as a convention bureau, the most interesting meetings were held with the representatives of 9 international associations who expressed their readiness to host some of their upcoming events in Serbia.
Gulliver travel, Mrs Vera Drobnić
For many years now, Gulliver travel has been present at IMEX, looking positively at the upcoming seasons. This year, we have had numerous meetings scheduled and numerous buyers interested in the destination Croatia. That makes us happy since even if some countries still haven't overcome the crisis, the end is, nonetheless, near resulting in companies' planning more and more travels. All I can say is that I'm most pleased with this year's presentation at the exhibition, and I believe that next year will be even better and we will go on exhibiting as we have done so far.
Of course, as for Croatia, the most sought-after destination is Dubrovnik since it has definitely become a brand, and for this tourism segment it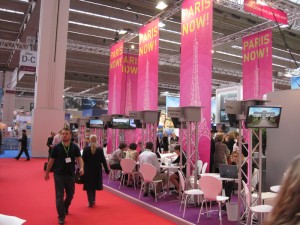 owns the highest capacity – 9 five-star hotels out of a total of 14 such hotels located in the entire Croatia. Besides, it features outstanding convention opportunities within the hotel facilities, but unfortunately we still don't have a congress hall, and we hope that it'll change soon. Dubrovnik is followed by the region of Split, even Hvar, regardless of the fact that it is oriented towards leisure tourism rather than the meetings industry. However, due to the very fact that it has built up its own image in that segment it is in demand for MICE too.
The Regent Esplanade Zagreb, Mr Roko Palmić
We had more meetings with hosted buyers than last year and they specifically targeted Zagreb. We held meetings with Americans, English, Germans, French… There are five most serious enquiries. When it comes to Croatia, Dubrovnik is always in demand, but there is also Zagreb as the destination and as I far as I can see the global destinations such as Vienna, Lisbon, Prague and Budapest have been visited so many times already so that new, undiscovered destinations are sought after, and that is where Croatia is well-positioned. Opatija is sought-after too. Zagreb has an advantage versus Dubrovnik since its air traffic is better developed. As for congresses in our hotel, we had around 2000 MICE visitors last year, and there was a huge interest in the "daily delegate package" yielding tremendous results.
Spektar Holidays, Mr Stjepan Zovko
As far as the exhibitors are concerned, my expectations are met, most of them are here, they have showed up and it i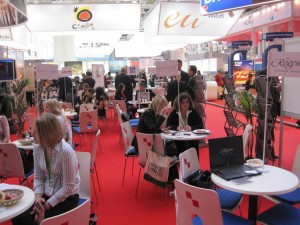 s really nice that they cherish the tradition of IMEX. However, I am disappointed, and many others I believe, with the hosted buyers as there are no specific enquiries or specific discussions. It has been busy, yes, the figures can't lie, but there have been no quality buyers. The buyers are not even familiar with the destination, so they aren't real buyers.
Radisson Blu Dubrovnik, Mr Matija Radovčić
Unlike EIBTM, where most meetings levelled down to nothing but discussions or mere general information about the Resort, IMEX featured negotiations over some specific business. I sincerely hope that this is a good sign both, for BLU Resort & Spa and Dubrovnik Gardens of the Sun (Dubrovački Vrtovi Sunca) and for the entire Destination and Region alike that the market has revived and that successful MICE seasons lie ahead.